Hard Money Loans for Bad Credit
Optimus Capital has closed many hard money loans for bad credit. This gives the real estate investor options when choosing to purchase a property. 
Optimus Capital is backed by institutional level investors which allow us to reduce the cost of our residential property  loans compared to other hard money lenders. We pass the savings on to you with lower interest rates and fees in order to maximize the benefits that we offer to you. In building a strong relationship with us, our hopes are that you come back to us for financing your complete rental portfolios and allow us to save you money on all of your current and future investments.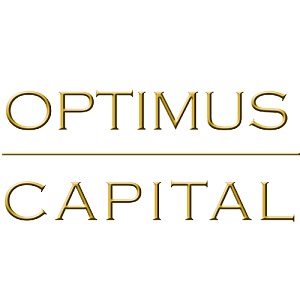 The benefits of using a firm like Optimus Capital means that the best bridge loans available will be presented to each of our borrowers. Our Founders, being real estate investors, understand that when an investment opportunity presents itself that capital is necessary and we want to empower you. Our  bridge loan gives you the flexibility with excellent terms, often lower than what's offered by many lenders.
Optimus Capital is full-service and not like other lenders. We can streamline all your bridge loan transactions to assist you in building your real estate portfolio by accessing the best hard money loans possible.
How Do I Get Qualified For a Hard Money Loan If I Have Bad Credit?
We at Optimus Capital work tirelessly so that our borrowers receive the best hard money possible. We are not like other bridge loan lenders.
We can work with you even if your credit is not perfect
or if your credit score is very low. Click the green button below and let us assist you with a solution. We at Optimus Capital are here to serve your investment borrowing needs. We understand that every individual is bound to experience ups and downs at some point in their lives, but that should not be a factor in determining if you are to qualify for a loan or not. So if your credit is not perfect, we will work with you to find the best solution to meet your investment needs.
Our Nationwide Program
Optimus Capital, lenders who have extremely competitive rates and low-cost fees. Fill out the pre-app  and let us know a little about yourself. We can set up a call to discuss any loan scenario and that way we can be informed and prepared for our conversation. We at Optimus Capital are available by phone, email or text. We are looking forward to a mutually beneficial long-term relationship with you and your team.
Hard Money Loans for Bad Credit
Investors Like You
As investors ourselves, we know the unique needs that each real estate investor has. Through our years of experience we have encountered nearly every possible situation and outcome in our loans, therefore giving us the upper hand to find you the best rates and terms available for you.
We Close Hard Money Loans For Clients With Bad Credit – It's OK!
We offer a number of options for hard money loans with flexible rates and terms based on your experience and downpayment. Our streamline process makes it easy to get you the finance you need. We have flexibility to accommodate most scenarios with the intent to ensure the success of the borrower. Optimus Capital offers options to countless investors seeking hard money quick funding. With years of experience, our Optimus Capital team is ready to work with you in achieving your investment goals. If you are worried about your credit score, don't! We work with a variety of investors to provide flexible loan options to meet your specific needs. We will make every attempt to structure a hard money loan that works for you to ensure you get the funding you need at the best possible terms. 
Apply Here