Flexible Loans for Real Estate Investors
Optimus Capital Inc. provides industry leading terms on business purpose financing and empowers real estate investors who are purchasing or refinancing their investments to scale appropriately.  By having a client focused approach, we strive to provide a transparent and simple process and provide confidence in your ability to close.  Having completed hundreds of transactions for real estate investors across the country, our team can navigate to the most beneficial funding terms based on your objectives and circumstances.
Get Pre-approved for a Loan Now!
Our team is standing by to work on your pre-approval.
Optimus Capital Inc. is located in the Sacramento area in California specializing in niche lending solutions for all types of residential and commercial projects throughout the country.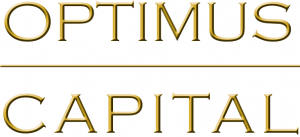 Optimus Capital, Inc. offers fast and creative financing solutions for real estate investors, through private-money loans. While you build up your real estate portfolio. Whether it's for wholesale, rehab, or ground up construction, Optimus Capital, Inc. delivers fast and easy access to necessary financing. Our success is based on the competitive loan programs and their "speed to market". 
Based on the borrower's track record and experience we can finance up to 90% of the project total cost. We can quickly and efficiently analyze your deal to make sure it fits within our criteria. Above all we offer a full service private money platform, that will help you through your entire deal from application to closing. We are here for you to succeed.
Why Choose Optimus Capital Inc?
Optimus Capital Inc. is fantastic! We have used them for several of our transactions and are by far the best. They are prompt, precise, detail oriented, and care about their clients. I would highly recommend them! We are extremely pleased!




Working with Optimus Capital Inc. was one of the easiest and seamless experiences I have ever had. He was very informative and trustworthy, he definitely made me feel like we were his top priority. His expertise combined with his professionalism made the whole experience worry free and allowed me to continue on with my regular day to day business. We will use you again soon!
Performance is very important. I can confidently say that Optimus Capital Inc. has always performed on their promises. I have obtained several loans myself and referred them to my clients, and can attest to quick closing and promised terms. They are second to none in my book!



Large Geographic Footprint
OPTIMUS CAPITAL INC OFFERS HARD MONEY IN MANY STATES
Currently we are able to assist with hard money loans in the following states: FL, TX, CA, TN, KY, KS, GA, SC, MA, CO, WA, IL, WI, AR, OK, AL, OH, OK, CT, MD, MI, MO, PA, VA, WV
CALL, OR EMAIL US TODAY WITH THE STATE THAT YOUR DEAL IS LOCATED IN.
We Look Forward to Hearing
About Your Project!
*Optimus Capital Inc. does not provide consumer or owner occupied loans.  Services are only provided on non-owner occupied, investment properties.
Optimus Capital Inc. Specializes in Lending Solutions for Various Types of Residential and Commercial Projects