Optimus Capital has recently closed a loan for a borrower in Seattle, Washington. The real estate investor was looking for a bridge loan in Seattle. This is when he reached out to us. This real estate investor had experienced poor results in the past from other hard money lenders. We provided him with the best hard money loans for his transactions as well as an efficient closing process.
Optimus Capital is backed by institutional level investors which allow us to reduce the cost of our residential property  loans compared to other hard money lenders. We pass the savings on to you with lower interest rates and fees in order to maximize the benefits that we offer to you. In building a strong relationship with us, our hopes are that you come back to us for financing your complete rental portfolios and allow us to save you money on all of your current and future investment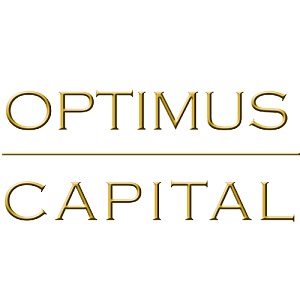 The benefits of using a firm like Optimus Capital means that the best bridge loan Seattle will be presented to each of our borrowers. Our Founders, being real estate investors, understand that when an investment opportunity presents itself that capital is necessary and we want to empower you. Our hard money bridge loan gives you the flexibility with excellent terms, often lower than what's offered by many hard money lenders.
Optimus Capital is full-service and not like other hard money lenders. We can streamline all your hard money bridge loan transactions to assist you in building your real estate portfolio by accessing the best hard money loans possible.
Neighborhoods in Seattle Include:
Alki
Arbor Heights
Atlantic
Ballard
Beacon Hill
Belltown
Broadview Bitter Lake
Broadway
Cedar Park
Columbia City
Downtown
East Queen Anne
Eastlake
Fairmont Park
Fauntleroy
Fremont
Gatewood
Genesee
Georgetown
Green Lake
Haller Lake
Harbor Island
Harrison
High Point
Highland Park
Industrial District
Interbay
International District
Laurelhurst
Leschi
Licton Springs
Lower Queen Anne
Madison Park
Madrona
Magnolia
Mann
Minor
Mountlake
Mt. Baker
North Admiral
North Beach Blue Ridge
North Beacon Hill
North Delridge
North Queen Anne
Northgate
Olympia Hills
Phinney Ridge
Pike Market
Pioneer Square
Portage Bay
Rainier Beach
Ravenna
Riverview
Roxhill
Seaview
Seward Park
South Beacon Hill
South Delridge
South Lake Union
South Park
Stevens
Sunset Hill
University District
Wallingford
Wedgeview Ridge
West Lake
West Queen Anne
Whittier Heights
Yesler Terrace
Bridge Loan Seattle
We are here to assist you as one of the top hard money lenders during this time. We are still closing on loans during COVID-19. Our team is working diligently daily to assist our borrowers. We look forward to closing your deals quickly and efficiently during this time.
Our Nationwide Programs
Optimus Capital, the hard money lenders have extremely competitive rates and low-cost fees. Fill out the pre-app  and let us know a little about yourself. We can set up a call to discuss any loan scenario and that way we can be informed and prepared for our conversation. We at Optimus Capital are available by phone, email or text. We are looking forward to a mutually beneficial long-term relationship with you and your team.
We are investors for investors, understanding the unique needs of our investor clients. Feel free to fill out the quick app below and tell us a little about yourself and your project that you would like to get funded so that we can match you to the loan product that fits your specific investing needs.