Optimus Capital has funded in Dallas and the surrounding areas. 
Dallas is one of the largest cities in the country with many neighborhoods. Large companies are headquartered in Dallas. This creates an influx of new homeowners in the local Dallas real estate market. In turn real estate investors have continued to purchase properties, renovate them and sell to supply this market.
Optimus Capital is backed by institutional level investors which allow us to reduce the cost of our residential property  loans compared to other hard money lenders. We pass the savings on to you with lower interest rates and fees in order to maximize the benefits that we offer to you. In building a strong relationship with us, our hopes are that you come back to us for financing your complete rental portfolios and allow us to save you money on all of your current and future investment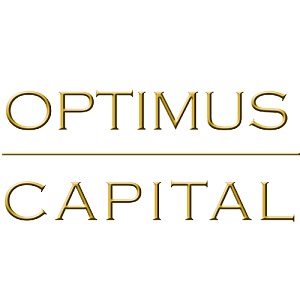 Optimus Capital hard money loans in Dallas allow borrowers to purchase, finance, and acquire solid single family property deals which they intend to remodel the properties. We fund real estate investors throughout Texas. We are closed many loans for our borrowers in Texas and continue to do so. We enjoy working with real estate investors in Texas.
Optimus Capital allows them to save money with lower interest rates and reduced fees.
Optimus Capital private money loans allow for flexibility, lower rates and higher rates of return because of our institutional level investing and customer-centric investor mindset. The more money we can save you in finance charges, the more you have to invest.
Our Founders, being real estate investors, understand that when an investment opportunity presents itself that capital is necessary and we want to empower you. Optimus Capital Loans give you the flexibility with excellent terms, often lower than what's offered by many lenders.
Optimus Capital is a full-service direct hard money lender and we can streamline all your Single Family Loans to assist you in building your real estate portfolio.
We are here to assist you during this time. We are still closing on loans during COVID-19. Our team is working diligently daily to assist our borrowers. We look forward to closing your deals quickly and efficiently during this time.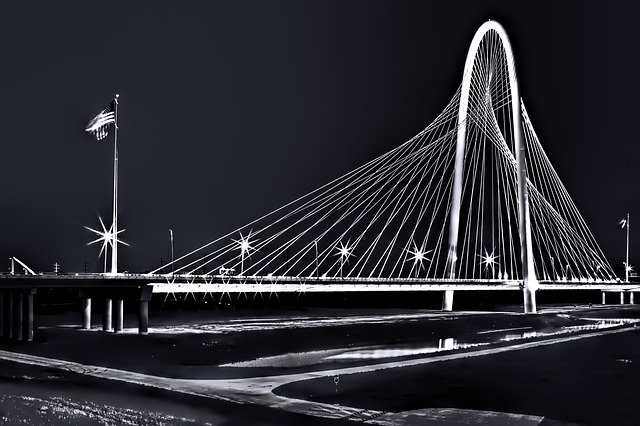 "An Investment in Knowledge Pays the Best Interest."
Benjamin Franklin
Notable People Who Have Called Dallas Home Include:
Owen Wilson
Dr. Phil – Dr. Phil McGraw
Norah Jones
Kelly Clarkson
Steve Nash
Tommy Lee Jones
Lance Armstrong
Don Henley
Ross Perot
Troy Aikman
Leann Rimes
Jessica Simpson
Dirk Nowitzki
Emmitt Smith
Morgan Fairchild
Aaron Spelling
Erin Wasson
T.D. Jakes
Michael Irvin
Chuck Norris
and many more
Dallas Hard Money Loans
Neighborhoods in Dallas Include: Downtown 
Baylor District
The Cedars
Civic Center District
Dallas Arts District
Dallas Farmers Market
Deep Ellum
Design District
Main Street District
Reunion District
Riverfront District
South Side
Thanksgiving Commercial Center
Uptown
Victory Park
West End Historic District
East Dallas
Alger Park / Ash Creek
Belmont
Buckner Terrace
Caruth Terrace
Casa Linda Estates
Casa Linda Park
Casa View
Casa View Haven
Claremont
Claremont Park
Eastwood
Edgemont Park
Forest Hills
Gaston Park
Greenland Hills
Hillridge
Hollywood Heights
Jinius Heights
Lake Park Estates
Lakewood
Lakewood Heights
Lakewood Trails
Little Forest Hills
Lochwood
Lower Greenville
North Stonewall Terrace
Old Lake Highlands
Ridgewood Park
Santa Monica
Stonewall Terrace
University Meadows
Vickery Place
White Rock
Wilshire Heights
Old East Dallas
Baylor / Meadows
Belmont Park
Bryan Place
Deep Ellum
Munger Place Historic District
Peak's Suburban Addition
Swiss Avenue
Northeast Dallas
Abrams Place
Alexander's Village
Boundbrook Oaks Estates
Chimney Hill
Copperfield Community
County Forest
Forest Highlands
Glen Oaks
Hamilton Park
Highlands West
Highland Meadows
High Oaks Addition
Jackson Meadow
L Streets
Lake Highlands
Lake Highlands Estates
Lake Highlands North
Lake Highlands Square
Lake Ridge Estates
Merriman Park Estates
Merriman Park North
Moss Farm
Moss Meadows
Northwood Heights
Oak Highlands
Oak Tree Village
Pebble Creek
Rickland Park Estates
Rolling Trails
Royal Highlands
Royal Highlands Village
Stulz Road
Royal Lane Village
Walnut Creek Estates
Whispering Hills
White Rock Valley
Woodbridge
Woodlands on the Creek
University Manor
University Terrace
Urban Reserve
North Dallas
Bent Tree
Bluffview
Devonshire
Elm Thicket
Greenway Parks
Preston Center
Preston Hollow
Vickery Meadows
Far North Dallas
Bent Tree
Preston Highlands
Timberglen
Far North Dallas
Melshire Estates
Northwood Hills
Platinum Corridor
Northwest Dallas
Arlington Park
Asian Trade District
Bachman
Design District
Love Field
Shannon Estates
Stemmons Corridor
Oak Cliff Area
Arcadia Park
Beckley Club Estates
Bishop Arts Estates
Elmwood
Stevens Park Estates
Stevens Park Village
Tenth Street Freedman's Town
Western Park
Winnetka Heights
Wynnewood
East Kessler Park
Kessler Highlands
Kessler Park Estates
Kessler Plaza
Kessler Square
Kidd Springs
Kings Highway Conservation District
Lake Cliff
L.O. Daniel
Redbird
Elderwoods / Elderoaks
Glenn Oaks
Wynnewood Hills
Oak Lawn
Cityplace
Uptown
International Center
LoMac
Knox Park
Perry Heights
State Thomas
Turtle Creek
Oak Lawn
Victory Park
West Village
Southeast Dallas
Arnold's Station
Buckner Park
Cedar Run
El Barrio (Little Mexico)
Elam
Fireside
Kleberg
Lake June
Parkdale
Pemberton Hill
Piedmont
Pleasant Grove
Pleasant Hills
Pleasant Mound
Riverway Estates / Bruton Terrace
Rylie
Seagrove / Dallas
Scyene
Spruce Square
Urbandale
Woodland Springs
Far South Dallas
Bonton
Dixon Circle
Highland Hills
South Central Dallas
Cedar Crest
Skyline Heights
Old South Dallas / Fair Park
Exposition Park
Fair Park
Mill City
Owenwood
Jubilee Park
Dolphin Heights
Weatley Place
Monterey Gardens
Edgewood
South Boulevard / Park Row
Magnolia Park
Alta Park
Our Nationwide Program
Our Optimus Capital Nationwide Programs have extremely competitive rates and low-cost fees. Fill out the pre-app and let us know a little about yourself. We can set up a call to discuss any loan scenario and that way we can be informed and prepared for our conversation. We at Optimus Capital are available by phone, email or text. We are looking forward to a mutually beneficial long-term relationship with you and your team.
We are investors for investors, understanding the unique needs of our investor clients. Feel free to fill out the quick app below and tell us a little about yourself and your project that you would like to get funded so that we can match you to the loan product that fits your specific investing needs.