Optimus Capital has recently closed hard money loans in Chicago.
Optimus Capital is backed by institutional level investors which allow us to reduce the cost of our residential property  loans compared to other hard money lenders. We pass the savings on to you with lower interest rates and fees in order to maximize the benefits that we offer to you. In building a strong relationship with us, our hopes are that you come back to us for financing your complete rental portfolios and allow us to save you money on all of your current and future investment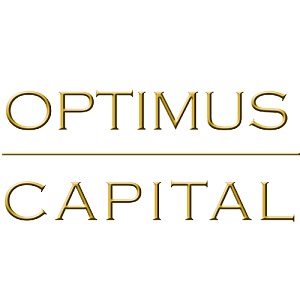 The benefits of using a firm like Optimus Capital means that the best hard money loans in Chicago will be available to each of our borrowers. Our Founders, being real estate investors, understand that when an investment opportunity presents itself that capital is necessary and we want to empower you. Our hard money bridge loan gives you the flexibility with excellent terms, often lower than what's offered by many hard money lenders.
Optimus Capital is full-service and not like other hard money lenders. We can streamline all your hard money bridge loan transactions to assist you in building your real estate portfolio by accessing the best hard money loans possible.
Hard Money Loan Chicago
We at Optimus Capital work tirelessly so that our borrowers receive the best hard money loans possible. We are not like other hard money lenders. Having purchased hundreds of properties ourselves; we under the unique needs that each real estate investor has. We have encountered nearly every possible situation and outcome in our deals, therefore we hold a wealth of knowledge and experience to pass on to our real estate investor clients.
"If You're Not Going to Put Money in Real Estate, Where Else?"
Tamir Sapir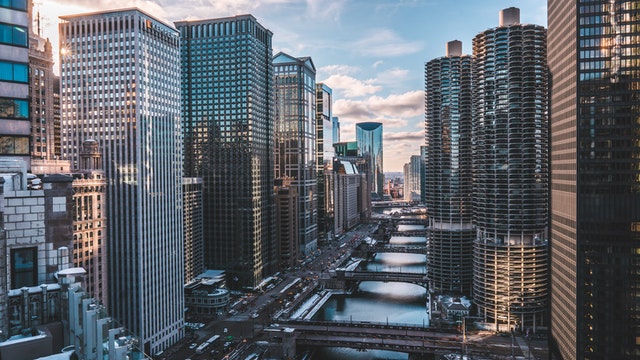 Optimus Capital hard money loans Chicago allow borrowers to purchase, finance, and acquire solid single family property deals which they intend to remodel the properties. Optimus Capital allows them to save money with lower interest rates and reduced fees.
Optimus Capital hard money lenders allow for flexibility, lower rates and higher rates of return because of our institutional level investing and customer-centric investor mindset. The more money we can save you in finance charges, the more you have to invest.
Neighborhoods in Chicago Include:
Albany Park
Altgeld Gardens
Archer Heights
Armour Square
Ashburn
Ashburn Estates
Auburn Gresham
Avalon Park
Avondale
Avondale Gardens
Back of the Yards
Belmont Central
Belmont Gardens
Belmont Heights
Belmont Terrace
Beverly
Beverly View
Beverly Woods
Big Oaks
Boystown
Bowmanville
Brainerd
Brickyard
Bridgeport
Brighton Park
Bronzeville
Bucktown
Budlong Woods
Buena Park
Burnside
Cabrini-Green
Calumet Heights
Canaryville
Central Station
Chatham
Chicago Lawn
Chinatown
Chrysler Village
Clarendon Park
Clearing East
Clearing West
Cottage Grove Heights
Craglin
Crestline
Dearborn Homes
Dearborn Park
Douglas Park
Dunning
East Beverly
East Chatham
East Garfield Park
East Hyde Park
East Pilsen
East Side
East Village
Eden Green
Edgebrook
Edgewater
Edgewater Beach
Edgewater Glen
Edison Park
Englewood
Fernwood
Fifth City
Ford City
Forest Glen
Fuller Park
Fulton River District
Gage Park
Galewood
The Gap
Garfield Ridge
Gladstone Park
Gold Coast
Golden Gate
Goose Island
Graceland West
Grand Boulevard
Grand Crossing
Greater Grand Crossing
Greektown
Gresham
Groveland Park
Hamilton Park
Hanson Park
Heart of Chicago
Hegewisch
Hermosa
Hollywood Park
Homan Square
Humboldt Park
Hyde Park
Illinois Medical District
Irving Park
Irving Woods
The Island
Jackowo
Jackson Park Highlands
Jefferson Park
K-Town
Kelvyn Park
Kennedy Park
Kensington 
Kenwood
Kilbourn Park
Kosciuszko Park
Lake Meadows
Lake View
Lake View East
Lakewood / Balmoral
LeClaire Courts
Legends South
Lilydale
Lincoln Park
Lincoln Square
Lithaunian Plaza
Little Italy
Little Village
Logan Square
Longwood Manor
The Loop
Lower West Side
Loyola
Magnificent Mile
Margate Park
Marquette Park
Prairie Avenue Historic District
Prairie Shores
Princeton Park
Printer's Row
Pulaski Park
Pullman
Ranch Triangle
Ravenswood
Ravenswood Gardens
Ravenswood Manor
River North
River West
River's Edge
Riverdale
Rogers Park
Roscoe Village
Rosehill
Roseland
Rosemoor
Saint Ben's
Sauganash
Schorsch Forest View
Schorsch Village
Scottsdale
Sheffield Neighbors
Sheridan Park
Sheridan Station Corridor
Sleepy Hollow
Smith Park
South Austin
Marshall Square
Marynook
Mayfair
McKinley Park
Merchant Park
Montclare
Morgan Park
Mount Greenwood
Museum Campus
New Eastside
Near North Side
Near West Side
New Chinatown
New City
Noble Square
North Austin
North Center
North Halsted
North Kenwood
North Lawndale
North Mayfair
North Park
Nortown
Norwood Park East
Norwood Park West
Oakland
O'Hare
Old Edgebrook
Old Irving Park
Old Norwood
Old Town
Old Town Triangle
Oriole Park
Palmer Square
Park Manor
Park West
Parkview
Peterson Park
Pill Hill
Pilsen
Polish Downtown
Polish Village
Portage Park
South Chicago
South Commons
South Deering
South East Ravenswood
South Edgebrook
South Lawndale
South Loop
South Shore
Stateway Gardens
Stony Island Park
Streeterville
Talley's Corner
Tri-Taylor
Ukrainian Village
Union Ridge
University Village
Uptown
The Villa
Vittum Park
Waclawowo
Washington Heights
Washington Park
Wentworth Gardens
West Beverly
West Chatham
West Chesterfield
West DePaul
West Elsdon
West Englewood
West Garfield Park
West Humboldt Park
West Lakeview
West Lawn
West Loop
West Morgan Park
West Pullman
West Ridge
West Rogers Park
West Town
West Woodlawn
Wicker Park
Wildwood
Woodlawn
Wrightwood
Wrightwood Neighbors
Wrigleyville
Hard Money Loans Chicago
We are here to assist you as one of the top hard money lenders during this time. We are still closing on loans during COVID-19. Our team is working diligently daily to assist our borrowers. We look forward to closing your deals quickly and efficiently during this time.
Hard Money Loans
Our hard money loans Chicago provide real estate investors a bridge loan access to capital for a short period of time. Usually this period of time or "term" is between 12 to 24 months. A hard money bridge loan from us can be used to purchase or refinance a single family home which is non owner occupied. This means that the property is or will be acquired as an investment property. Learn more about our Investment Property Loans here.
We strive to be one of the top hard money lenders in our space. We have designed our company and programs with You in mind.
We are investors for investors, understanding the unique needs of our investor clients. Feel free to fill out the quick app below and tell us a little about yourself and your project that you would like to get funded so that we can match you to the loan product that fits your specific investing needs.
We can also provide "as-cash" approval letters for your offers for a Hard Money Loans in Chicago. Optimus Capital offering the best hard money loans.