Optimus Capital has closed many 90% Loan-To-Value (LTV) hard money loans giving real estate investors maximum leverage when purchasing a fix and flip property. 
We funded over $400 million in loans just like this one. If you need a single family 1 – 4 unit non owner occupied 90% Loan-To-Value (LTV) hard money loan and a quick closing then we can certainly help you!
Optimus Capital is backed by institutional level investors which allow us to reduce the cost of our residential property  loans compared to other hard money lenders. We pass the savings on to you with lower interest rates and fees in order to maximize the benefits that we offer to you. In building a strong relationship with us, our hopes are that you come back to us for financing your complete rental portfolios and allow us to save you money on all of your current and future investment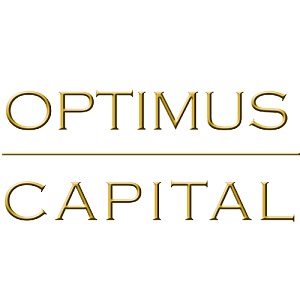 The benefits of using a firm like Optimus Capital means that the best hard money loans available will be presented to each of our borrowers. Our Founders, being real estate investors, understand that when an investment opportunity presents itself that capital is necessary and we want to empower you. Our hard money bridge loan gives you the flexibility with excellent terms, often lower than what's offered by many hard money lenders.
Optimus Capital is full-service and not like other hard money lenders. We can streamline all your hard money bridge loan transactions to assist you in building your real estate portfolio by accessing the best hard money loans possible.
90% Hard Money Loans
We at Optimus Capital work tirelessly so that our borrowers receive the best hard money bridge loan possible. We are not like other hard money lenders. Having purchased hundreds of properties ourselves; we under the unique needs that each real estate investor has. We have encountered nearly every possible situation and outcome in our deals, therefore we hold a wealth of knowledge and experience to pass on to our real estate investor clients.
Other Types of Loans That Optimus Capital Offers Include:
Investment
Fix and Flip
New Construction
Commercial
Bridge
Cash Out
Refinance
Rental
Multifamily
Office
Warehouse
Strip Mall
Storage
and more
Our terms range from 12 months to 30 years.
It's easy to get started. Our dedicated team will work efficiently and diligently to answer all of your questions and bring an excellent solution for the type of deal that you are looking to get funded. 
Our Nationwide Program
Optimus Capital, provides loans for individuals, corporations, LLC, and trusts. All of the property's that we fund are "non owner occupied" meaning investment properties only. We at Optimus Capital are available by phone, email or text. We are looking forward to a mutually beneficial long-term relationship with you and your team. Click here to apply now
90% Hard Money Loans
90% LTV Hard Money Loans Vs. Traditional Bank Loans 
Real estate investors that know when to access 90% hard money loans get the best return on their money and spend the least amount of money on each project. A hard money loan is used to fund the majority of a real estate purchase that the borrower plans to resell soon.
In many ways, a hard money loan differs from a regular mortgage. A hard money loan is primarily supported by the asset being acquired, rather than the borrower's standard underwriting technique. This is ideal for house flippers with unusual income or who are borrowing money.
Traditional mortgages have substantially longer periods than hard money loans. While a traditional home loan is for 30 years, hard money loans are often for 6 to 18 months.
Hard money loans have higher interest rates than standard mortgages. This is because the loan is designed for short-term real estate investors who do not want to meet the criteria for a standard mortgage, instead of owner-occupied long-term primary residences.
When To Utilize 90% LTV Hard Money Loans
Traditional investor financing is a possibility for house flippers, but it demands a 20% down payment. Using a 90% hard money loan implies the borrower just has to put half as much money into the project as they would with a traditional loan.
This is ideal for people who are working on many house flipping projects at the same time or who are short on cash but don't want to lose out on an opportunity.
A 90% hard money loan is a fantastic solution for house flippers and real estate investors who are working on a tight deadline and don't want to put too much money into a property.
Getting Approved For A 90% LTV Investment Property Loan
Even if a hard money loan is secured by a real estate asset, the lender will still conduct due diligence on the borrower to guarantee that the loan is returned. Hard money loans, on the other hand, aren't based on the borrower's ability to repay the loan; instead, lenders look at the borrower's plan for flipping the property. 
This comprises the intended modifications, their costs, timelines, after-repair value, location, and the health of the local real estate market.
Borrowers should have a firm, thorough plan in place and connections with contractors ready to start work when the project begins to guarantee success. This is especially significant for first-time flippers, who will often need a larger down payment. 
To assist you with funding your real estate project, Optimus Capital offers low rates, quick closing times, and a responsive, attentive crew. To get your 90% LTV investment property loan, contact us today and we'll guide you through the eligibility process.
Hard Money Loans For House Flipping 
House flippers are constantly racing against the clock. Hard money loans are typically approved in 1-2 weeks, however regular mortgages can take up to 45 days to complete. This is due to the fact that hard money loans are exempt from many of the time-consuming and stringent examinations that standard mortgages require. 
This means that cash can be sent to the borrower sooner. A hard money loan enables borrowers who are financing a real estate purchase but don't have much cash on hand the funds they need to bid for a property and finish the transaction. 
Hard money lenders offer repayment for modifications done to a property in addition to fast cash. This enables a borrower to put in the effort of fixing up a property and get compensated for it before selling it. 
For the real estate investor, this implies reducing the amount of money invested in the property, enabling them to invest it in their next project.
Optimus Capital is a private money lender specializing in residential owner-occupied property loans. We will help you get the best rates on your owner occupied hard money loans in California. Borrowers must have a credit score of 30 percent to 35 percent and be able to show proof of income in the form of tax records, pay stubs, or bank statements. 
We are the cheapest hard money lenders at Optimus Capital, providing the best 90% LTV investment property loans, 90% LTV multifamily loans, 90% LTV commercial loans, and other 90% hard money loans as the best hard money lenders nationwide. If you are looking for a private money lender for residential owner occupied loans in Florida – Optimus Capital is the place for you, as the leading hard money lenders for Florida 90% LTV Hard Money Loans.