Optimus Capital has closed many 90% Loan-To-Value (LTV) hard money loans giving real estate investors maximum leverage when purchasing a fix and flip property. 
We funded over $400 million in loans just like this one. If you need a single family 1 – 4 unit non owner occupied 90% Loan-To-Value (LTV) hard money loan and a quick closing then we can certainly help you!
Optimus Capital is backed by institutional level investors which allow us to reduce the cost of our residential property  loans compared to other hard money lenders. We pass the savings on to you with lower interest rates and fees in order to maximize the benefits that we offer to you. In building a strong relationship with us, our hopes are that you come back to us for financing your complete rental portfolios and allow us to save you money on all of your current and future investment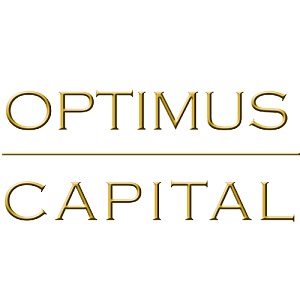 The benefits of using a firm like Optimus Capital means that the best hard money loans available will be presented to each of our borrowers. Our Founders, being real estate investors, understand that when an investment opportunity presents itself that capital is necessary and we want to empower you. Our hard money bridge loan gives you the flexibility with excellent terms, often lower than what's offered by many hard money lenders.
Optimus Capital is full-service and not like other hard money lenders. We can streamline all your hard money bridge loan transactions to assist you in building your real estate portfolio by accessing the best hard money loans possible.
90% Hard Money Loans
We at Optimus Capital work tirelessly so that our borrowers receive the best hard money bridge loan possible. We are not like other hard money lenders. Having purchased hundreds of properties ourselves; we under the unique needs that each real estate investor has. We have encountered nearly every possible situation and outcome in our deals, therefore we hold a wealth of knowledge and experience to pass on to our real estate investor clients.
Other Types of Loans That Optimus Capital Offers Include:
Investment
Fix and Flip
New Construction
Commercial
Bridge
Cash Out
Refinance
Rental
Multifamily
Office
Warehouse
Strip Mall
Storage
and more
Our terms range from 12 months to 30 years.
It's easy to get started. Our dedicated team will work efficiently and diligently to answer all of your questions and bring an excellent solution for the type of deal that you are looking to get funded. 
Our Nationwide Program
Optimus Capital, provides loans for individuals, corporations, LLC, and trusts. All of the property's that we fund are "non owner occupied" meaning investment properties only. We at Optimus Capital are available by phone, email or text. We are looking forward to a mutually beneficial long-term relationship with you and your team. Click here to apply now
90% Hard Money Loans
We are investors for investors, understanding the unique needs of our investor clients. Feel free to fill out the quick app below and tell us a little about yourself and your project that you would like to get funded so that we can match you to the loan product that fits your specific investing needs.