Optimus Capital Florida a bridge loan lender recently closed a loan for a real estate investor who was looking for a Florida hard money loan. This real estate investor had been searching for a while for a solution, until he came upon our company. We provided him with the best hard money loan for his transaction as well as an efficient closing process. Optimus Capital is backed by institutional level investors which allows us to reduce the cost of our residential property loans compared to other hard money lenders. In order to maximize benefits that we can offer to you, we pass the savings to you with lower interest rates and fees. Optimus Capital strongly believes in building strong relationships with our clients and hope to get the opportunity to continue providing you with financing on your next project and rental portfolios.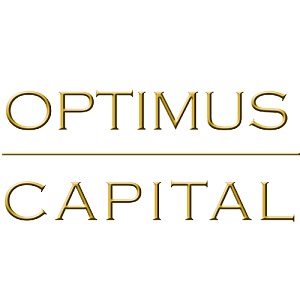 One of the many benefits of using a firm like Optimus Capital means that we will provide you the best Florida hard money loans available. Optimus Capital works hard to get you the best hard money loans that can be offered. As investors ourselves, we know the unique needs that each real estate investor has. Understanding that when an opportunity presents itself, the ability to move quickly is key. Investors have turned to us when they need a reliable and transparent source of hard money.  Optimus Capital is a full-service hard money lender in Florida like no other. We streamline all of your bridge loan transactions in order to help you build your real estate portfolio.
Florida Hard Money Loans
We at Optimus Capital are here to serve your investment borrowing needs and provide you with the best bridge loan possible. As investors ourselves we have purchased hundreds of properties, we know and understand the unique needs that each real estate investor has.   Through our years of experience we have encountered nearly every possible situation and outcome in our loans, therefore giving us the upper hand in designing for you programs which offer excellent rates and terms. We have closed many hard money loans in Florida for single family non owner occupied property owners. Our real estate investors have continuously returned to us to obtain hard money loans, quick closing and great service.
Below is the general overview of the Florida hard money loan:
Single-Family Property
Loan Type: Purchase + Rehab Bridge Loan
Purchase Price: $325,000
Rehab Amount: $69,900
Loan Amount: $329,900
ARV: $440,000
Loan to Value: 75%
Rate: 9%
Vested Title: Entity
Experience: 5+ Past Transactions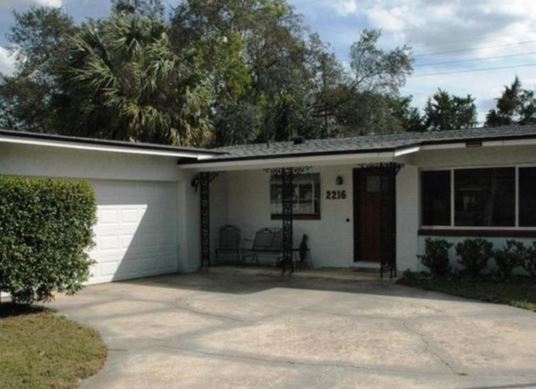 The subject property received one of our Florida hard money loans and is a 3 bedroom 2 bath single family home located in Winter Park, FL. It has over 2100 square feet.The house has schools nearby. The real estate investor has plans to remodel the property. New paint will be applied along with updating the kitchen and bathrooms. The borrower has plans to update the plumbing, electrical, and roof.
This single family property is located in the Kenilworth Estates neighborhood in the Orlando FL area. Nearby places include Winter Park Hospital, Rollins College, The crosby Wellness Center, the Orlando V.A. Medical Center and more. Kenilworth Estates is a well established suburb of Orlando that attracts home buyers from all over Orlando, FL. Kenilworth Estates is a friendly community with great schools.  
Bridge Loan Lenders Florida
Optimus Capital, Florida hard money loans allow borrowers to purchase, finance, and acquire solid single family property deals which they intend to remodel the properties. Optimus Capital allows them to save money with lower interest rates and reduced fees. Optimus Capital, bridge loan lenders Florida allow for flexibility, lower rates and higher rates of return because of our institutional level investing and customer-centric investor mindset. The more money we can save you in finance charges, the more you have to invest.
Florida Real Estate Market
There is clearly a demand for Florida real estate, whether it's single-family homes, condos, multi-family or rentals. Housing prices have increased; supply and inventory continue to drop, we haven't seen a dramatic drop in rents across the state. With summer here and already an uptick in domestic travel bookings, the Florida real estate market is poised to maintain its robustness over the medium term. Florida is still an attractive real estate market for buyers. Lower income and property taxes, warm weather, no estate taxes, and incredible recreation and beaches makes this state the most desirable place. Some of the best cities in Florida with the best appreciation rates are  Tampa, St. Petersburg and Cape Coral, just to name a few. St. Petersburg is known for its diversity and packed social calendar. Tampa has many reasons why people move there, but an active professional sports scene is definitely one of them. It also provides a vast array of locally owned restaurants and tons of festivals. From snowbirds to surfers to artists to students to hard working families, the Sunshine State is full of friendly locals who move at their own pace and are more happy to welcome new neighbors. Florida's median home value is $233,300, which is slightly higher than the national average of $226,800. The cost of living varies from community to community. Out of 125 most populous metro areas in the U.S., 11 are located in Florida, and nine of them are among the 25 fastest growing by population due to migration, based on census data between 2013 and 2017.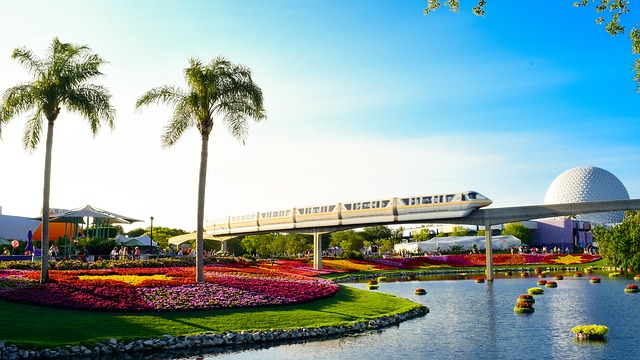 "Orlando is one of the most desirable places to live in Florida. It has a population of over 2,000,000. Kenilworth Estates offers large homes at a competitive price."
Orlando is home to some of the most notable people in Florida.
Notable people who are from Orlando include the following:
Cody Allen – MLB Pitcher
Lance Bass – N' Sync
Giselle Bellas – Singer
Johnny Damon – MLB Player
Ericka Dunlap – Miss America 2004
Joey Fatone – N/ Sync
Mandy Moore – Actress
A.J. McLean – Backstreet Boys
Wesley Snipes – Actor
Paul Wilson – MLB Pitcher
and many more
Mckinley has called Orlando one of the best places to live. The job growth is positive. The cost of living is higher than the U.S. average. Orlando residents shell out more than 30% of their income on housing. Orlando has excellent schools, churches, and leisure nearby such as Disneyworld. Orlando is a major tourist hot spot attracting people from all over the world. Many of the industries Florida hard money loans have occured right here in Orlando because of the local market and ability to resale properties at after reapired value. (ARV)
We provide Florida Hard Money Loans in Neighborhoods Throughout the Orlando Suburbs:
Winter Park
Maitland
Horizon West
Oviedo
Lake Mary
Heathrow
Doctor Phillips
Altamonte Springs
Wekiwa Springs
Winter Springs
Black Hammock
Forest City
Fern Park
Lake Butler
Alafaya
Hunters Creek
Windermere
Conway
Casselberry
Chuluota
Gotha
Celebration
Winter Garden
Belle Island
Sanford
Goldenrod
Fairview Shores
Bay Hill
Longwood
Williamsburg
Tangelo Park
Montverde
West DeLand
DeBary
Ocoee
Edgewood
Clermont
Lockhart
Union Park
Apopka
Oakland
Tangerine
Zellwood
Wedgefield
Minneola
Orlovistathroughout
Holden Heights
Bithlo
North DeLand
Orange City
St. Cloud
Groveland
Sky Lake
Meadow Woods
Silver Lake
DeLand
Rio Pinar
Mount Dora
Eustis
Tavares
Oak Ridge
Pine Caste
Southchase
Fruitland Park
Deltona
Azalea Park
De Leon Springs
Clarcona
Astatula
Howey in the Hills
Lake Helen
Mount Plymouth
Taft
Umatilla
Leesburg
Buenaventura Lakes
Yalaha
Poinciana
Kissimmee
Loughman
Mascotte
Pine Hills
Midway
Eatonville
Campbell
South Apopka
Altoona
Paradise Heights
Lake Hart
Tildenville
Lisbon
Sorrento
Neighborhoods Bridge Loan Lenders Florida Funds Deals in Include:
33rd Street Industrial
Airport North
Audubon Park
Azalea Park
Bal Bay
Baldwin Park
Bel Air
Beltway Commerce Center
Boggy Creek
Bryn Mawr
Callahan
Camellia Gardens
Carver Shores
Catalina
Central Business District
City of Orlando / GOAA
Clear Lake
College Park
Colonial Town Center
Colonialtown North
Colonialtown South
Coway
Countryside
Coytown
Crescent Park
Delaney Park
Dixie Belle
Dover Estates
Dover Manor
Dover Shores East
Dover Shores West
Eagles Nest
East Central Park
East Park
Education Village
Engelwood Park
Florida Center
Florida Center North
Haralson Estates
Hibiscus
Holden Heights
Holden / Parramore
Johnson Village
Kirkman North
Kirkman South
Lake Cherokee
Lake Como
Lake Copeland
Lake Davis / Greenwood
Lake Dot
Lake Eola Heights
Lake Fairview
Lake Formosa
Lake Fredrica
Lake Holden
Lake Mann Estates
Lake Mann gardens
Lake Nona Central
Lake Nona Estates
Lake Nona South
Lake Richmond
Lake Shore Village
Lorna Doone
Malibu Groves
Mariners Village
Mercy Drive
MetroWest
Millenia
Monterey
Narcoossee South
New Malibu
North Orange
NorthLake Park at Lake Nona
Orlando Executive Airport
Orwin Manor
Palomar
Park Central
Park Lake / Highland
Pershing
Pineloch
Princeton / Silver Star
Randal Park
Richmond Estates
Richmond Heights
Rio Grande Park
Rock Lake
Roosevelt Park
Rose Isle
Rosemont
Rosemont North
Rowena Gardens
Seaboard Industrial
Signal Hill
South Division
South Eola
South Orange
South Semoran
Southeastern Oaks
Southern Oaks
Southport
Spring Lake
Storey Park
The Dovers
The Willows
Thornton Park
Timberleaf
Uptown
Ventura
Vista East
Vista Park
Wadeview Park
Washington Shores
Wedgewood Groves
West Colonial
Westfield
Williamsburg
Windhover
Lake Sunset
Lake Terrace
Lake Underhill
Lake Weldona
Lancaster Park
LaVina
Lawsona / Fern Creek
Bridge Loan Lenders Florida
Optimus Capital focuses on providing the most aggressive bridge loan financing available in the market.  Bridge loans offer short -term home financing. They can be used to purchase properties along with offering rehab funds.
Florida Hard Money Loans
Bridge Loan Lenders Florida
Florida Hard Money Loans
Optimus Capital, bridge loan lenders Florida have extremely competitive rates and low-cost fees. Fill out the pre-app  and let us know a little about yourself. We can set up a call to discuss any loan scenario and that way we can be informed and prepared for our conversation. We at Optimus Capital are available by phone, email or text. We are looking forward to a mutually beneficial long-term relationship with you and your team.
Bridge Loan Lenders Florida
We are investors for investors, understanding the unique needs of our investor clients. Feel free to fill out the quick app below and tell us a little about yourself and your project that you would like to get funded so that we can match you to the loan product that fits your specific investing needs. Bridge Loan Lenders Florida have increased in the last 5 years with many real estate investors purchasing fix and flip properties.
We can also provide "as-cash" approval letters for your offers with Florida Hard Money Loans.
Optimus Capital, Best Bridge Loan Lenders in Florida