Our goal here at Optimus Capital Inc is to provide the best possible borrowing experience. Miami, as one of the most vibrant metro areas in the United States, it continues to be a hotbed for investors and buyers. One of our recent closings which the property was located in Miami, FL, the real estate investor was looking to obtain a hard money loan with quick funding . After presenting him with a variety of loan solutions that met his needs, we proceeded with the loan.  
Optimus Capital Inc. a company that is backed by institutional level investors , has allowed us to reduce the cost of residential property loans compared to other hard money lenders. We pass the savings on to you with lower interest rates and fees in order maximise the benefits that we offer to you.  We believe in building strong relationships with our clients.  We hope to get the opportunity to continue providing you with financing on your next project and rental portfolios.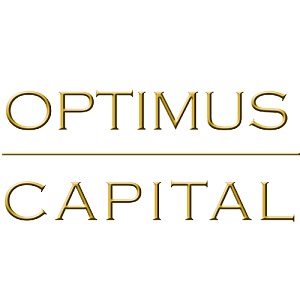 The benefits of using a firm like Optimus Capital means that the best bridge loans available will be presented to each of our borrowers. Our Founders, being real estate investors, understand that when an investment opportunity presents itself that capital is necessary and we want to empower you. Our hard money bridge loan gives you the flexibility with excellent terms, often lower than what's offered by many hard money lenders.
Optimus Capital is full-service and not like other bridge loan lenders. We can streamline all your bridge loan transactions to assist you in building your real estate portfolio.
Hard Money Loans Miami
We at Optimus Capital work tirelessly so that our borrowers receive the best bridge loan possible. We are not like other hard money lenders. Having purchased hundreds of properties ourselves; we under the unique needs that each real estate investor has. We have encountered nearly every possible situation and outcome in our deals, therefore we hold a wealth of knowledge and experience to pass on to our real estate investor clients. Optimus Capital has closed many hard money loans Florida for single family non owner occupied property owners. Our real estate investors work with us over and over. Month after month, fix and flip after another they come back to us to receive great service, quick closings on their hard money loans in Florida.
Below is the general overview of the hard money loan in Miami:
Single Family Property
Loan Type: Purchase + Rehab Bridge Loan
Purchase Price: $460,000
Loan Amount: $368,900
ARV: $500,000
Loan to Value: 79%
Rate: 8%
Vested Title: Entity
Experience: 10+ Past Transactions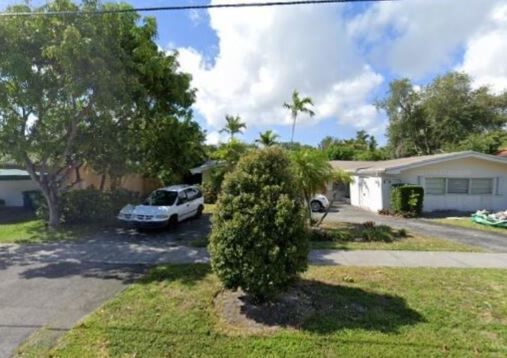 The subject property is a 4 bedroom 3 bath single family home located in Miami FL. It has over 2767 square feet.The house is located in Miami Dade county and has schools nearby. The real estate investor has plans to remodel the property. New paint will be applied along with updating the kitchen and bathrooms. The borrower has plans to update the plumbing, electrical, and roof.
This single family property is located in the Highland Woods neighborhood in Miami FL This neighborhood has mostly mid-sized homes that are reasonably priced. Highland Woods is a well established community that attracts home buyers from all over Miami, FL. Highland Woods is a friendly community with great schools.  
Optimus Capital hard money loans in Miami allows borrowers to purchase, finance, and acquire solid single family property with the intent to rehab the property. Optimus Capital allows our clients to save money with low interest and reduced fees. 
Due to our institutional level investing and customer-centric investor mindset, allows us to provide flexibility, lower rates with higher rates of return. By saving you more money in finance charges, it will give you more money to invest.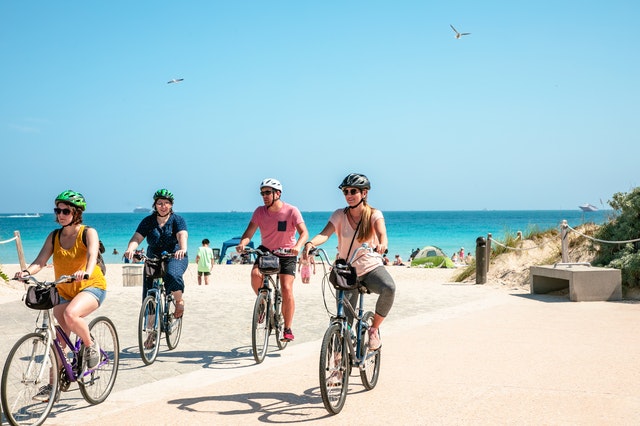 "Miami is one of the most desirable places to live in Florida. It has a population of about 2,500,000. Highland Woods offers large homes at a competitive price."
Living in Miami
Miami is certainly a place for sports lovers since it annually hosts sports events and is home to some of the best sports teams in America.  From tennis, soccer and golf  to football, Miami proudly positions itself in bringing each year to its residents, tourists and sports enthusiasts world class sports.  
 Miami is one of the world's most popular vacation destinations that provides something for everyone. Whether you are looking to take a night out in South Beach or just looking to explore what this beautiful city has to offer, look no further than Miami. 
One of the most popular spots to visit is Little Havana. It offers Latin America art galleries, bakery shops, Cuban coffee everywhere and live music, it's definitely irresistible. 
South Beach offers a mix of world class hotels and is a culinary hotspot. This city features clear blue water and white sand beaches which is a must see for any visitor. 
Coconut Grove, located in the heart of Miami, offers a warm, laid-back atmosphere and features charming boutiques, galleries, sidewalk cafes and sailboats.  As Miami's oldest neighborhood, history echoes through the Coconut Grove. It's been home to A-list residents that include Davis Crosby, Tennessee Williams and Madonna, just to name a few.
Miami is home to some of the most notable people in Florida.
Notable people who have called this beautiful place home include the following:
Jennifer Lopez – Singer Actress
Alex Rodriguez – Major League Baseball Legend
Shakira – Singer
Phil Collins – Singer
Enrique Iglesias – Singer
Anna Kourikova – Tennis Legend
Oprah – TV Legend
Shquille O'neal (Shaq) – NBA Legend
Ricky Martin – Singer
Matt Damon – Actor
Gloria Estefan – Singer
Alonzo Mourning – NBA Great
Pharrell Williams – Singer
Floyd Mayweather – Boxing Legend
Marco Rubio – Politician 
Sean Combs – Diddy – Puff Daddy – Singer
Caroline Wozniacki – Tennis Player
Sofia Vergara – Actress
Mary Joe Fernandez – Tennis Player
Adriana Lima – Supermodel
Christian Slater – Actor
LeBron James – NBA Legend
Andy Garcia – Actor
Cher – Singer
and many others
Business Insider has called Miami one of the best places to live. The job growth is positive. The cost of living is higher than the U.S. average. Miami residents shell out more than 30% of their income on housing. Miami has excellent schools, churches, and leisure nearby such as South Beach, Bal Harbour, and Brickell. Miami is a major tourist hot spot attracting people from all over the world. People from South America, Central America, Mexico, Brazil, Russia, and Europe flock to Miami for a great lifestyle and plenty of sunshine year round.
Neighborhoods in Miami Florida Include:
Little Havana

Brickell

Wynwood

Coconut Grove

Overtown

Miami Design District

Little Haiti

Upper East Side

Watson Island

East Little Havana

Wynwood Art District

Coconut Grove Business Improvement District

West Flagler

Spring Garden

Buena Vista

Morningside

Edgewater

Government Center

Silver Bluff Estates

Southwest Coconut Grove

Surfside
Northeast Coconut Grove

Little River

Brickell Hammock

Grapeland Heights

Alameda

Beverly Terrace

Model City

Coral Way

Town Square

Miami Beach – South Beach

Miami Beach – Mid Beach

Miami Beach – North Beach

Downtown Miami

Allapattah

Bal Harbour

Coral Gables

Doral

Everglades Area

Hialeah

Hialeah Gardens

Key Biscayne

South Dade

Sunny Isles Beach
Hard Money Loans Miami
We are here to assist you as one of the top hard money lenders during this time. We are still closing on loans during COVID-19. Our team is working diligently daily to assist our borrowers. We look forward to closing your hard money loans Florida quickly and efficiently during this time.
Hard Money Loans Miami
Hard Money Loans Florida
Hard Money Loans Miami
Optimus Capital, hard money loans Miami have extremely competitive rates and low-cost fees. Fill out the pre-app  and let us know a little about yourself. We can set up a call to discuss any loan scenario and that way we can be informed and prepared for our conversation. We at Optimus Capital are available by phone, email or text. We are looking forward to a mutually beneficial long-term relationship with you and your team.
Hard Money Loans Florida
We are investors for investors, understanding the unique needs of our investor clients. Feel free to fill out the quick app below and tell us a little about yourself and your project that you would like to get funded so that we can match you to the loan product that fits your specific investing needs. Hard money loans in Florida have increased in the last 5 years with many real estate investors purchasing fix and flip properties. 
We can also provide "as-cash" approval letters for your offers with hard money loans Miami Florida.
Optimus Capital offering the best hard money loans.