What is Fix-and-Flip Financing?
Funding for fix and flip loans is sometimes called hard money. Typically these loans are given for shorter periods of time. They are short term loans by design. Interest rates are usually higher than traditional loans given by a bank. However, the terms and access to the funds are much easier to get in most cases. Lenders who offer fix and flip loans usually do not require as much paperwork from an investor client in order to be approved and receive the loan for their fix and flip project. The benefits of these loans are that they offer the investor client the ability to quickly execute purchase contracts and close cash-only deals. Fix and Flip loans help investors maximize their available cash on hand so that their operations can run smoothly.
There are different names given to these types of loans besides being called Fix and Flip loans they are also called investor property loans, bridge loans, house flipping loans and hard money loans of fix and flip deals. Regardless of what you call these types of loans they work the same in most cases. These loans allow a real estate investor to borrow funds to purchase or refinance a property. The term of the loans are usually short periods of time. These are often sometimes referred to as bridge loans. These loans offer the real estate investor the financing to leverage their capital in order to purchase the property and remodel or renovate it so that it can be sold in top condition on the market. Real estate investors usually sell these properties for a profit more quickly than other types of real estate investment projects.
Important and Key things that a lender looks for when considering to lend to a borrower are:
Purchase price of the property

Amount of the renovation or remodel

Type of work the client will perform during the remodel

After repaired value – value of the property after renovation

Does the investor have experience 

Amount of cash the investor has on hand

Does the investor meet the minimum personal credit score requirements
Fix and Flip Lender in California
Optimus Capital Inc. funds, fix and flip projects for real estate investors throughout California. We offer quicker fundings than most other lenders. The fix and flip market in California is primed for growth and our investor clients have been striving in this current real estate market. If you need funds quickly to close on a property, reach out to us. Optimus Capital can help with many fix and flip loans that are needed by real estate investors throughout California.
Optimus Capital Inc. has many years of experience helping fix and flip investors throughout California. Optimus Capital is one of the top fix and flip lenders in California. We have funded hundreds of millions of dollars in loans for our clients.
As a leading California fix and flip lender, Optimus Capital can immediately help free up your capital to invest in more fix and flip projects in many cases. Reach out to us today with your questions and projects to discuss funding solutions.
Below is the general overview of the loan:
Single Family Property
Loan Type: Purchase 
Purchase Price: $475,000
Loan Amount: $380,000
Loan to Value: 80%
Rate: 8.45%
Vested Title: Entity
Experience: 10+ Past Transactions
Optimus Capital has recently closed fix and flip loans and one of them is one for a client in California. The real estate investor was looking for a non-owner occupied fix and flip loan that would offer purchase and rehab / renovation funds. We were able to issue a loan as one of the top hard money lenders in California, which provided 80% of the purchase price. 
The subject property is a 3 bedroom 2 bath single family home located in a city in California.The property has over 1716 square feet.The single family house is located on 2.50 acres. The real estate investor has plans to remodel the property. There will also be a new roof installed. Foundation work completed, windows will be replaced. The trim and baseboard will be replaced. The real estate investor will fix the plumbing, and electrical will be updated.
This single family property is located in an excellent neighborhood. This neighborhood has mostly mid-sized homes that are reasonably priced. This well established community attracts home buyers from around the area.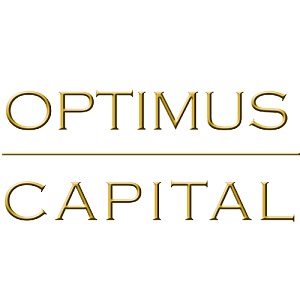 Optimus Capital who provides fix and flip loans is backed by institutional level investors which allow us to reduce the cost of our residential property  loans compared to other private lenders. We pass the savings on to you with lower interest rates and fees in order to maximize the benefits that we offer to you. In building a strong relationship with us, our hopes are that you come back to us for financing your complete rental portfolios and allow us to save you money on all of your current and future investment
Living in California
California is among the largest states in the nation, both in terms of land size and population, so there is a huge range of great places to live.  It is a popular destination for people who want to leave cold weather behind, as well as for those seeking employment in the tech, healthcare, and entertainment industries.  However, California is also one of the most expensive places to move to in America.  California has an endless array of places to live, each with its own style and cost of living. Some of the best destinations include Los Angeles, San Francisco, San Diego, Sacramento and the Bay Area. California became known as the Golden State for a few golden reasons. First, it was home to the California Gold Rush that began in 1848 when a lucky duck found a bit of gold. Since everyone wanted in on the action, 300,000 people moved to the area. Another reason for the nickname is because every spring California is covered with beautiful golden poppies, the state flower.  The median home value is approximately $539,400 which has risen to 6.1% over the past year. There is a large amount of new construction underway pretty much everywhere along the state's western coast, from San Francisco down to San Diego.  The mid-line of the state, from Sacramento down to San Bernardino, also has a lot of development in process.   Our office and headquarters of Optimus Capital is located in the beautiful state of California. With many years of experience, the Optimus Capital team has organized operations around business practices, integrity, efficiency, and practical approaches to real estate lending. We pride ourselves by being able to provide financing to a wide variety of real estate investors by creatively tailoring loan programs around the needs of our borrowers.
Fix and Flip Loans California
Optimus Capital offers fix and flip loans in California as a strategy used by borrowers to purchase property, renovate it and then sell it for profit. Optimus Capital allows them to save money by providing them with lower interest rates and reduced fees.
Due to our institutional level of investing and customer-centric investor mindset, Optimus Capital private loans allow for flexibility, lower rates and higher rate of return. We feel that by saving you money in fiances charges, provides you more capital to invest. 
Our Founders, being real estates investors themselves, understand that when an opportunity presents itself, obtaining quick capital is key. Optimus Capital Loans empowers you by providing excellent terms, often lower than what's offered by many lenders.
As a full service direct hard money lender, Optimus Capital can streamline all your Single Family Loans to assist you in building your real estate portfolio. 
During Covid-19 we here at Optimus Capital are here to assist during this time. Our team is working diligently daily providing funding quickly for our investors during these difficult times.
We are here to assist you during this time. We are still closing on loans during COVID-19. Our team is working diligently daily to assist our borrowers. We look forward to closing your deals quickly and efficiently during this time.
Our Nationwide Program
Optimus Capital Nationwide Programs have competitive rates and low-cost fees.  We welcome you to complete our pre-app and let us know about your next investment project. Our team of professionals would then schedule a call to discuss any loan scenario and questions that you may have. The Optimus Capital team is available by phone, email or text. We look forward to a mutually beneficial long-term relationship with you and your team.