Optimus Capital has recently closed a loan for a borrower in Fair Oaks, California. The real estate investor was looking for the best hard money loans available. This is when he reached out to us. This real estate investor had experienced poor results in the past from other hard money lenders. We provided him with the best hard money loans for his transactions as well as an efficient closing process.
Optimus Capital is backed by institutional level investors which allow us to reduce the cost of our residential property  loans compared to other hard money lenders. We pass the savings on to you with lower interest rates and fees in order to maximize the benefits that we offer to you. In building a strong relationship with us, our hopes are that you come back to us for financing your complete rental portfolios and allow us to save you money on all of your current and future investment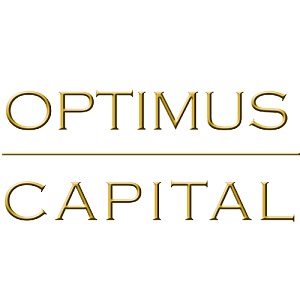 The benefits of using a firm like Optimus Capital means that the best hard money loans available will be presented to each of our borrowers. Our Founders, being real estate investors, understand that when an investment opportunity presents itself that capital is necessary and we want to empower you. Our hard money bridge loan gives you the flexibility with excellent terms, often lower than what's offered by many hard money lenders.
Optimus Capital is full-service and not like other hard money lenders. We can streamline all your hard money bridge loan transactions to assist you in building your real estate portfolio by accessing the best hard money loans possible.
Hard Money Loans Sacramento
We at Optimus Capital work tirelessly so that our borrowers receive the best hard money bridge loan possible. We are not like other hard money lenders. Having purchased hundreds of properties ourselves; we under the unique needs that each real estate investor has. We have encountered nearly every possible situation and outcome in our deals, therefore we hold a wealth of knowledge and experience to pass on to our real estate investor clients.
Below is the general overview of the hard money bridge loan:
Single Family Property
Loan Type: Purchase + Rehab Bridge Loan
Purchase Price: $400,000
Rehab Amount: $40,800
Loan Amount: $360,800
ARV: $510,000
Loan to Value: 80%
Rate: 8.45%
Vested Title: Entity
Experience: 8+ Past Transactions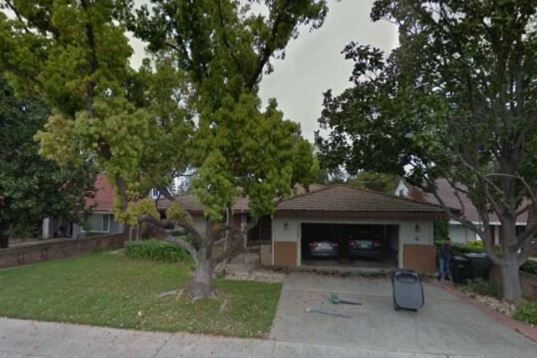 The subject property is a 3 bedroom 2.5 bath single family home located in Fair Oaks CA. It has over 2119 square feet. The house has a pool located in the back yard which is being re-plastered. The house is located in Sacramento county and has schools nearby. The real estate investor has plans to remodel the property. New paint will be applied along with updating the kitchen and bathrooms. The borrower has plans to update the plumbing, electrical, and roof.
This single family property is located in the Lake Knoll Estates neighborhood in Fair Oaks CA. This neighborhood has mostly mid-sized homes that are reasonably priced. Lake Knoll Estates is a well established community that attracts home buyers from around Sacramento, CA. Families relocate from Sacramento to Fair Oaks to get away from the hustle and bustle of the big city. Fair Oaks is a friendly community with great schools.  
Optimus Capital hard money loans Sacramento allow borrowers to purchase, finance, and acquire solid single family property deals which they intend to remodel the properties. Optimus Capital allows them to save money with lower interest rates and reduced fees.
Optimus Capital hard money lenders allow for flexibility, lower rates and higher rates of return because of our institutional level investing and customer-centric investor mindset. The more money we can save you in finance charges, the more you have to invest.
Fair Oaks is one of the most desirable places to live in the Sacramento region. It has a population of about 40,000. The Fair Oaks zip code is 95628. It is located between Sacramento and Folsom and has the American River to the south side. The approximate area of Fair Oaks is 10 to 11 square miles. The town center is called Old Fair Oaks Village. Gavin Newsom the current governor of California called Fair Oaks home. Other notable people who have called this beautiful place home include the following:
Barbara Alby (former California Assemblywoman)
Matt Barnes (professional basketball player)
Delvin Countless (professional soccer player)
Steve Cronin (professional soccer player)
Matt Walbeck (used to play for the Chicago Cubs and coached the Texas Rangers)
Andy Fox (former shortstop for the Arizona Diamondbacks. He also coached the Florida Marlins)
Taylor Graham (professional soccer player)
Joan Lunden (former host of Good Morning America)
Roger Niello (California Assemblyman and founder of Niello Motors)
Bestplaces.net has called Fair Oaks one of the best places to live. The job growth is positive. The cost of living is 35% higher than the U.S. average. The median home cost is $455,000. Homes has appreciated in the last 10 years about 5.5%. Fair Oaks has excellent schools, churches, and leisure nearby at the American River.
Hard Money Loans Sacramento
Neighborhoods in Fair Oaks California include:
Fair Oaks Village
Fair Oaks Glen
Phoenix Field
Curragh Downs
Shady Knolls
Maryam Estates
Sunset Heights
Canterbury Pointe
Highland Hills
Livoti Place
Sunset Oaks
Frontier Greens
Mills Dahlberg
Doneva Estates
Country Oaks
Sunset Place
Ramzi Hills
Olive Grove Estates
Buena Vista Gardens
Estey Estates
Sierra Park
Paris Ranch Estates
Brainerd Estates
Phoenix Hills
Painter Ridge Estates
Rolling Estates
Mortenson Estates
Livoti Estates
Olive Street
Sunrise Hills
Sunset Park
Sleepy Hollow
Sunset Gardens
Fair Oaks Vista
Phoenix Ridge
Ridgecrest
Curragh Oaks
Briarcliff
Bella Vista Manor
Tamara Acres
Phoenix Meadows
Sunset Hills
Woodridge Estates
Turner Estates
Hoover School
Northridge Green
Northridge Executive Condo
Winding Way Village
Chicago Heights
Shady Hills Estates
Lake Natoma Heights
Hard Money Loans Sacramento
We are here to assist you as one of the top hard money lenders during this time. We are still closing on loans during COVID-19. Our team is working diligently daily to assist our borrowers. We look forward to closing your deals quickly and efficiently during this time.
Our Nationwide Program
Optimus Capital, the hard money lenders have extremely competitive rates and low-cost fees. Fill out the pre-app  and let us know a little about yourself. We can set up a call to discuss any loan scenario and that way we can be informed and prepared for our conversation. We at Optimus Capital are available by phone, email or text. We are looking forward to a mutually beneficial long-term relationship with you and your team.
Hard Money Bridge Loan
Our hard money loans Sacramento provide real estate investors a bridge loan access to capital for a short period of time. Usually this period of time or "term" is between 12 to 24 months. A hard money bridge loan from us can be used to purchase or refinance a single family home which is non owner occupied. This means that the property is or will be acquired as an investment property. Learn more about our Investment Property Loans here.
We strive to be one of the top hard money lenders in our space. We have designed our company and programs with You in mind.
We are investors for investors, understanding the unique needs of our investor clients. Feel free to fill out the quick app below and tell us a little about yourself and your project that you would like to get funded so that we can match you to the loan product that fits your specific investing needs.
We can also provide "as-cash" approval letters for your offers with hard money loans Sacramento.
Optimus Capital offering the best hard money loans.