Optimus Capital has recently closed on a Fix and Flip loan in HoustonTX for a borrower during the COVID-19 pandemic.The real estate investor was looking for a non owner occupied fix and flip private money loan that would offer purchase and rehab / renovation funds. We were able to issue a loan which provided 80% LTV (loan to value) plus 100% of the renovation funds. 
Optimus Capitalis backed by institutional level investors which allow us to reduce the cost of our residential property  loans compared to other private lenders. We pass the savings on to you with lower interest rates and fees in order to maximize the benefits that we offer to you. In building a strong relationship with us, our hopes are that you come back to us for financing your complete rental portfolios and allow us to save you money on all of your current and future investments.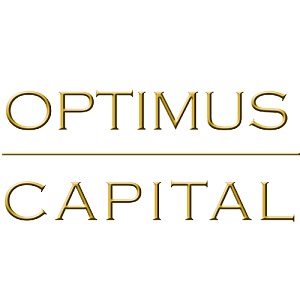 Below is the general overview of the loan:
Single Family Property

Loan Type: Fix and Flip Loan

Purchase Price: $95,000

Rehab Amount: $51,500

Loan Amount: $76,000

ARV: $175,000

Loan to Value: 80%

Rate: 9.45%

Vested Title: Entity

Experience: 10+ Past Transactions
The subject property is a 3 bedroom 2 bath single family home located in Houston TX. It has over 1420 square feet.The single family house is located on a 7,150 lot which has 2 parking spaces. The house is located in Harris county and has schools nearby. The real estate investor has plans to remodel the property. There will also be a new roof installed. The exterior and interior paint will new. The trim and baseboard will be replaced. The real estate investor will fix current foundation issues on the property. Sheetrock, plumbing, and electrical will be updated.
The property is located in
We provide real estate investment financing by offering rental loans for single family properties throughout Texas as well as across the United States nationwide..
Optimus Capital fix and flip loans allow borrowers to purchase, finance, and acquire solid single family property deals which they intend to fix and flip the properties. Optimus Capital allows them to save money with lower interest rates and reduced fees.
Optimus Capital private money loans allow for flexibility, lower rates and higher rates of return because of our institutional level investing and customer-centric investor mindset. The more money we can save you in finance charges, the more you have to invest.
Our Founders, being real estate investors, understand that when an investment opportunity presents itself that capital is necessary and we want to empower you. Optimus Capital Loans give you the flexibility with excellent terms, often lower than what's offered by many lenders.
Optimus Capital is a full-service direct hard money lender and we can streamline all your Single Family Fix and Flip Loans to assist you in building your real estate portfolio.
Neighborhoods in Houston Texas include:
Acres Homes

Addicks

Afton Oaks

Aldine

Alief

Almeda

Audubon Place

Avenida Houston

Avondale East

Bay Forest

Bay Glen

Bay Knoll

Barrett Station

Binz

Blue Ridge

Bordersville

Boulevard Oaks

Braeburn

Braeswood Place

Brays Oaks

Brentwood

Briar Meadow

Briargrove

Briargrove Park

Briarhills

Briarmeadow

Broadacres

Brooke Smith

Brookline

Camden Park

Camino South

Camp Logan

Candlelight Estates

Candlelight Place

Carverdale

Central City

Champion Forest

Chasewood

Cherryhurst

Chevy Chase

Chinatown

City Park

CityCentre

Clear Lake City

Clinton Park

Cloverland

Cole Creek Manor

Copperfield

Corinthian Pointe

Cottage Grove

Courtlandt Place

Crestwood / Glen Cove

Candlelight Forest West

Denver Harbor

Downtown Houston

East Downtown Houston

East End

East Houston

Eastex / Jensen

East Little York / Homestead

Eastwood

Edgebrook

El Dorado / Oates Prairie

Eldridge / West Oaks

Energy Corridor

Fairbanks / Northwest Crossing

Fondren Southwest

Fifth Ward

First Ward

Forum Park

Fourth Ward

Forest West / Pinemont

Forrest Lake

Foster Place

Frenchtown

Frostwood

Garden Oaks

Garden Villas

Gaywood

Genoa

Glenbrook Valley

Glenshire

Golfcrest

Greenfield Village

Greenspoint

Greenway Plaza

Greenwood

Gulfgate / Pine Valley

Gulfton

Gulfway Terrace

Harrisburg

Heather Glen

Herschellwood

Hidden Valley

Highland Village

Hillwood

Hiram Clarke

Houston Gardens

Houston Heights

Hunters Glen

Hunters Point

Hunterwood

Hyde Park

Idylwood

Independence Heights

International District

Inwood Forest

Ingrando Park

Jeanetta

Kashmere Gardens

Kingwood

Kleinbrook

Knollwood Village

Lake Houston

Lakes of Parkway

Lakewood

Langwood

Larchmont

Lawndale / Wayside

Lazybrook / Timbergrove

Lindale Park

Link Valley

Linkwood

Little Saigon

Lincoln Greens
Lower Westheimer

Magnolia Grove

Magnolia Park

Mahatma Gandhi District

Manchester

Maplewood

Maplewood South – North

Marilyn Estates

Meadowcreek Village

Memorial

Memorial Bend

Memorial City

Memorial Park

Meyerland

Midtown

Montrose

Moonshine Hill

Morningside Place

Museum District

Museum Park

Mykawa

Near Northside

Near Northwest

Neartown

North Lindale

Norhill

North Central

North Shore

Northcliffe

Northcliffe Manor

Northfield

Northline

Northside

Nottingham Forest

Nottingham West

Oak Brook

Oak Estates

Oak Forest

Oak Manor – University Woods

Old Braeswood

Overbrook

Paradise Valley

Park Place

Parkway Villages

Pecan Park

Pierce Junction

Pine Valley

Pleasantville

Port Houston

Ponderosa Forest

Prestonwood Forest

Recreation Acres

Rice Military

Rice Village

Richmond Strip

Ridgegate

Ridgemont

River Oaks

Rivercrest Estates

Riverside Terrace

Robindell

Royal Oaks Country Club

Sagemont

Scenic Woods

Second Ward

Settegast

Shady Acres

Shadyside

Sharpstown

Shenandoah

Shepherd Park Plaza

Sherwood Forest

Sherwood Oaks

Sixth Ward

Somerset Green

South Acres

South Bank

South Main

South Park

South Union

Southcrest

Southampton

Southbelt / Ellington

Southgate

Southwest

Spring Branch

Spring Lakes

St. George Place

Sugar Valley

Sunnyside

Sunset Terrace / Montclair

Tanglewood

Tanglewilde

Third Ward

Timbergrove Manor

University Oaks

Upper Kirby

Uptown

Village at Glen Iris

Walnut Bend

Washington Avenue

Washington Terrace

West Eleventh Place

West End

West Oaks

Westbury

Westmoreland

Westmoreland Farms

Westwood

Willow Meadows

Willowbend

Willowbrook

Willowick Place

Willowood

Windemere

Windsor Village

Woodland Heights

Woodland Trails

Woodshire

Woodside

Wrenwood

Yellowstone

Yorkshire

Yorkwood
Districts in Houston Texas include:
5 Corners District

Baybrook Management District

Downtown District

East Downtown Management District

Generation Park Management District

Greater East End Management District

Greater Northside Management District

Houston Southeast

International Management District

Memorial Management District

Midtown Houston

Near Northwest Management District

North Houston District

Southwest Management District

Spring Branch Management District

Upper Kirby District

Uptown Houston District

Westchase District
Optimus Capital is here to serve you.
Our Nationwide Programs have extremely competitive rates and low-cost fees. Fill out the pre-app below and let us know a little about yourself. We can set up a call to discuss any loan scenario and that way we can be informed and prepared for our conversation. We at Optimus Capital are available by phone, email or text. We are looking forward to a mutually beneficial long-term relationship with you and your team.