Optimus Capital has recently closed on a Fix and Flip loan in Baytown TX for a borrower.  The real estate investor was looking for a non owner occupied fix and flip private money loan that would offer purchase and rehab / renovation funds. We were able to issue a Fix and Flip loan which provided 90% LTV (loan to value) plus 100% of the renovation funds. 
Optimus Capital is backed by institutional level investors which allow us to reduce the cost of our residential property  loans compared to other private lenders. We pass the savings on to you with lower interest rates and fees in order to maximize the benefits that we offer to you. In building a strong relationship with us, our hopes are that you come back to us for financing your complete rental portfolios and allow us to save you money on all of your current and future investments.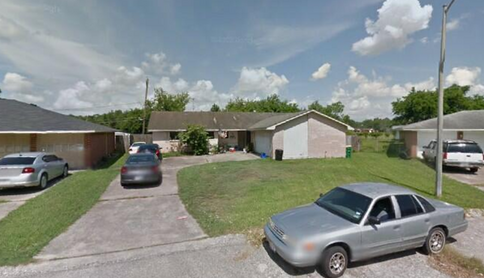 Below is the general overview of the loan:
Single Family Property

Loan Type: Fix and Flip Loan

Purchase Price: $80,000

Rehab Amount: $53,000

Loan Amount: $125,000

ARV: $178,000

Loan to Value: 90%

Rate: 9.00%

Vested Title: Entity

Experience: 10+ Past Transactions
The subject property is a 3 bedroom 2 bath single family home located in Baytown TX. It has over 1640 square feet.The single family house is located on a 9,191 lot which has 2 parking spaces. The house is located in Harris county and has schools nearby. The real estate investor has plans to remodel the property by updating the kitchen and bathrooms. There will also be a new roof installed. The doors on the property will be replaced including the garage door. The real estate investor will fix current foundation issues on the property. Sheetrock, plumbing, and electrical will be updated.
We provide real estate investment financing by offering rental loans for single family properties throughout Texas as well as across the United States nationwide.
Our fix and flip loans allow borrowers to purchase, finance, and acquire solid single family property deals which they intend to fix and flip the properties. Optimus Capital allows them to save money with lower interest rates and reduced fees.
Our private money loans allow for flexibility, lower rates and higher rates of return because of our institutional level investing and customer-centric investor mindset. The more money we can save you in finance charges, the more you have to invest.
Our Founders, being real estate investors, understand that when an investment opportunity presents itself that capital is necessary and we want to empower you. Optimus Capital Fix and Flip Loans give you the flexibility with excellent terms, often lower than what's offered by many lenders.
Optimus Capital is a full-service direct hard money lender and we can streamline all your Single Family Fix and Flip Loans to assist you in building your real estate portfolio.

Neighborhoods in Baytown Texas include:
Goose Creek

Baytown Town Center

Roseland Manor

Baker Downs

Evergreen Fairways

Ybarra Estates

Outlawn Terrace

Ridgewood

Wooster Heights

Sunrise Courts

Wooster Terrace

East Baytown

Shady Hill Villa

The Village

Stoufflet

Tierra Del Oro

Whispering Pines

Bellview Acres Whiting

Wheatley Acres

Treslers of Baytown

Partition of The Parks Carey

Inland Center

Wooster

Betancourth Park

Craigmont Place

Rollingbrook

Martinez Estates Baytown

Oaklawn To Pelly

Briarcreek

Stonebrook

Bellview Acres

Pringle

Eastpoint

Hunters Ridge

Schilling & Massey

Oakwood

Baytown Heights

Bayway Acres

Kings Bend

Rio Vista

Fair Park

Wheaton Estates

School Courts

Pinehurst

Red Cedar

Rollingcreek Estates

Briarcreek of Baytown

Ponderosa

Graywood

Northridge

Colony Madrid