Optimus Capital has recently closed on an investment property loan in Pasadena TX for a borrower.  The real estate investor was looking for a non owner occupied 30 year fixed private money loan that could be amortized over 30 years. We were able to issue a 30 year fixed investment property loan which was amortized over 30 years for this real estate investor in the Houston Texas area. 
Optimus Capital is backed by institutional level investors which allow us to reduce the cost of our residential property  loans compared to other private lenders. We pass the savings on to you with lower interest rates and fees in order to maximize the benefits that we offer to you. In building a strong relationship with us, our hopes are that you come back to us for financing your complete rental portfolios and allow us to save you money on all of your current and future investments.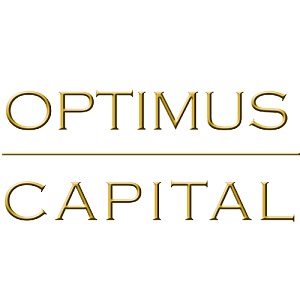 Below is the general overview of the loan:
Single Family Property
Loan Type: 30 Year Fixed Rental Loan
Purchase Price: $170,000
Loan Amount: $135,000
Loan to Value: 79.4%
Rate: 6.250%
Credit Score: 743
Vested Title: Entity
Experience: 10+ Past Transactions
The subject property is a 3 bedroom 2 bath single family home located in Pasadena TX. It has over 2100 square feet. The single family home has an excellent floor plan and is located on a large corner lot. The investment property received a new roof about 5 years ago. The property also has newer energy efficient windows. The air conditioning unit is new. The property was move in ready for the new tenants. This single family rental is an excellent cash flow property for this real estate investor. This property has a large living room. The dining room has a great design. The kitchen is updated which offers a gas range. This single family home also features a game room. Of the three bedrooms the master bedroom is the largest. Some of the benefits and features of this home are fireplace, oven, dishwasher, energy efficient ceiling fans, a Composition roof. The home has a block & beam foundation while featuring a brick and wood exterior. There is a detached carport. The investment property is located on a corner lot. 
We provide real estate investment financing by offering rental loans for single family properties throughout Texas as well as across the United States. We are funding property loans now and working daily through COVID-19
Our residential property loans allow borrowers to finance, refinance or merge complete rental portfolios to save money with lower interest rates and reduced fees.
Our private money loans allow for flexibility, lower rates and higher rates of return because of our institutional level investing and customer-centric investor mindset. The more money we can save you in finance charges, the more you have to invest.
Our Founders, being real estate investors, understand that when an investment opportunity presents itself that capital is necessary and we want to empower you. Optimus Capital Investment Property Loans give you the flexibility at excellent terms, often lower than what's offered by many lenders.
Optimus Capital is a full-service direct hard money lender and we can streamline all your Single Family Rental Loans to assist you in building your real estate portfolio.
Neighborhoods in Pasadena Texas include:
Vista Villas

Allendale

Bayport

Baywood Oaks

Baywood Shadows

Burke Meadows

Burkeshire

Clear Lake City (Pasadena)

Country Meadows

Deepwater

El Jardin del Mar

Golden Acres

Old Downtown

Parkview Manor

Parkview South

Pasadena River Oaks

Red Bluff Terrace

Turtle Creek

Village Grove East

Village Grove East Townhomes

Village Grove
We are here to assist you with investment property loans during this time. We are still closing on loans during COVID-19. Our team is working diligently daily to assist our borrowers. We look forward to closing your deals quickly and efficiently during this time for all of your property loans
Our Nationwide Program
Our Optimus Capital Nationwide Programs have extremely competitive rates and low-cost fees. Fill out the pre-app below and let us know a little about yourself. We can set up a call to discuss any loan scenario and that way we can be informed and prepared for our conversation. We at Optimus Capital are available by phone, email or text. We are looking forward to a mutually beneficial long-term relationship with you and your team.