Optimus Capital has recently closed a loan for a borrower in Atlanta, Georgia.The real estate investor was looking for the best hard money loans available. This is when he reached out to us. This real estate investor had experienced poor results in the past from other hard money lenders. We provided him with the best hard money loans for his transactions as well as an efficient closing process.
Optimus Capital is backed by institutional level investors which allow us to reduce the cost of our residential property  loans compared to other hard money lenders. We pass the savings on to you with lower interest rates and fees in order to maximize the benefits that we offer to you. In building a strong relationship with us, our hopes are that you come back to us for financing your complete rental portfolios and allow us to save you money on all of your current and future investment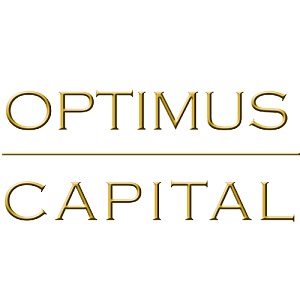 The benefits of using a firm like Optimus Capital means that the best hard money loans available will be presented to each of our borrowers. Our Founders, being real estate investors, understand that when an investment opportunity presents itself that capital is necessary and we want to empower you. Our hard money bridge loan gives you the flexibility with excellent terms, often lower than what's offered by many hard money lenders.
Optimus Capital is full-service and not like other hard money lenders. We can streamline all your hard money bridge loan transactions to assist you in building your real estate portfolio by accessing the best hard money loans possible.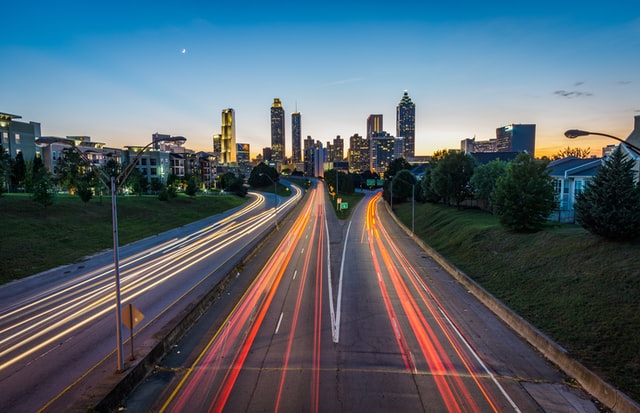 "The Major Fortunes in America Have Been Made in Land."
John D. Rockefeller
Hard Money Lenders Atlanta
We at Optimus Capital work tirelessly so that our borrowers receive the best hard money bridge loan possible. We are not like other hard money lenders. Having purchased hundreds of properties ourselves; we under the unique needs that each real estate investor has. We have encountered nearly every possible situation and outcome in our deals, therefore we hold a wealth of knowledge and experience to pass on to our real estate investor clients.
Neighborhoods in Atlanta Include:
Chastain Park

Kingswood

Margaret Mitchell

Mt. Paran Parkway

Mt. Paran/Northside

Paces

Pleasant Hill

Randall Mill

Tuxedo Park

West Paces Ferry/Northside

Whitewater Creek

Brookhaven

Buckhead Forest

Buckhead Village

East Chastain Park

Garden Hills

Lenox

Lindbergh/Morosgo

North Buckhead

Peachtree Heights East

Peachtree Heights West

Peachtree Hills

Peachtree Park

Pine Hills

Ridgedale Park

South Tuxedo Park

Arden/Habersham

Argonne Forest

Brandon

Castlewood

Channing Valley

Collier Hills

Collier Hills North

Colonial Homes

Cross Creek

Fernleaf

Hanover West

Memorial Park

Peachtree Battle Alliance

Ridgewood Heights

Springlake
Wesley Battle

Westminster/Milar

Westover Plantation

Wildwood

Woodfield

Wyngate

Berkeley Park

Blandtown

Bolton

Hills Park

Riverside

Underwood Hills

Whittier Mill Village

Ansley Park

Ardmore

Atlantic Station

Brookwood

Brookwood Hills

Georgia Tech

Home Park

Loring Heights

Marietta Street Artery

Midtown

Sherwood Forest

 Atkins Park

Lindridge/Martin Manor

Morningside/Lenox Park

Piedmont Heights

Virginia Highland

 Almond Park

Atlanta Industrial Park

Bolton Hills

Brookview Heights

Carey Park

Carver Hills

Chattahoochee

English Park

Lincoln Homes

Monroe Heights

Rockdale

Scotts Crossing

West Highlands

Adamsville
Baker Hills

Bakers Ferry

Bankhead Courts

Bankhead/Bolton

Boulder Park

Carroll Heights

Fairburn Heights

Fairburn Road/Wisteria Lane

Fairburn Mays

Mays

Oakcliff

Old Gordon

Ridgecrest Forest

Wildwood

Wilson Mill Meadows

Wisteria Gardens

Audobon Forest

Audobon Forest West

Beecher Hills

Cascade Heights

Chalet Woods

Collier Heights

East Ardley Road

Florida Heights

Green Acres Valley

Green Forest Acres

Harland Terrace

Horseshoe Community

Ivan Hill

Magnum Manor

Peyton Forest

West Manor

Westhaven

Westwood Terrace

Center Hill

Dixie Hills

Grove Park

Harvel Homes Community

Penelope Neighbors

West Lake

Bankhead

Hunter Hills

Knight Park/Howell Station
Mozley Park

Washington Park

English Avenue

Vine City

Castleberry Hill

Downtown

Old Fourth Ward

Cabbagetown

Candler Park

Druid Hills

Inman Park

Lake Clair

Poncey-Highland

Reynoldstown

East Lake

Edgewood

Kirkwood

The Villages at East Lake

Arlington Estates

Ashley Courts

Ben Hill

Ben Hill Acres

Ben Hill Forest

Ben Hill Pines

Ben Hill Terrace

Brentwood

Briar Glen

Butner/Tell

Cascade Green

Deerwood

Elmco Estates

Fairburn

Fairburn Tell

Fairway Acres

Greenbriar Village

Heritage Valley

Huntington

Kings Forest

Lake Estates

Meadowbrook Forest

Mellwood

Mt. Gilead Woods

Niskey Cove
Niskey Lake

Old Fairburn Village

Princeton Lakes

Rue Royal

Sandlewood Estates

Tampa Park

Wildwood Forest

Midwest Cascade

Regency Trace

Adams Park

Campbellton Road

Fort Valley

Greenbriar

Laurens Valley

Pamond Park

Southwest

Bush Mountain

Cascade Avenue/Road

Fort McPherson

Oakland City

Venetian Hills

Ashview Heights

Atlanta University Center

Harris Chiles

Just Us

The Villages at Castleberry Hill

West End

Westview

Adair Park

Capitol Gateway

Mechanicsville

Peoplestown

Pittsburgh

Summerhill

Benteen Park

Boulevard Heights

Custer/McDonough/Guice

East Atlanta

Grant Park

Oakland

Ormewood Park

State Facility

Woodland Hills
Capitol View

Capitol View Manor

Hammond Park

Perkerson

Sylvan Hills

Amal Heights

Betmar LaVilla

Chosewood Park

Englewood Manor

High Point

Joyland

Lakewood Heights

South Atlanta

The Villages at Carver

Blair Villa/Poole Creek

Browns Mill Park

Glenrose Heights

Lakewood

Leila Valley

Norwood Manor

Orchard Knob

Polar Rock

Rebel Valley Forest

Rosedale Heights

South River Gardens

Swallow Circle/Baywood

Thomasville Heights
Hard Money Lenders Atlanta
We are here to assist you as one of the top hard money lenders during this time. We are still closing on loans during COVID-19. Our team is working diligently daily to assist our borrowers. We look forward to closing your deals quickly and efficiently during this time.
We are investors for investors, understanding the unique needs of our investor clients. Feel free to fill out the quick app below and tell us a little about yourself and your project that you would like to get funded so that we can match you to the loan product that fits your specific investing needs.
We can also provide "as-cash" approval letters for your offers with hard money loans Atlanta.
Optimus Capital offering the best hard money loans.