Whether you are looking to refinance, renovate to sell or rent, Optimus Capital Florida  is committed to provide the best possible borrowing experience.  We have worked with Florida investors for many years providing them with hard money loans and the financing they need. 
Optimus Capital is backed by institutional investors which allows us to reduce the cost of our residential property loans compared to other hard money lenders. We are also able to provide loan products to meet borrowers unique requirements and flexibility. We pass the savings on to you with lower interest rates and fees in order maximize the benefits that we offer to you. Optimus Capital  believes in building strong relationships with our clients. We hope to get the opportunity to continue providing you with financing on your next project and rental portfolios.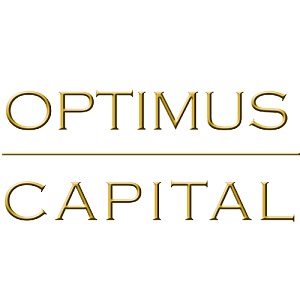 The benefits of using a firm like Optimus Capital means that the best hard money loans available will be presented to each of our borrowers. Our Founders, being real estate investors, understand that when an investment opportunity presents itself that capital is necessary and we want to empower you. Our hard money bridge loan gives you the flexibility with excellent terms, often lower than what's offered by many hard money lenders.
Optimus Capital is full-service and not like other hard money lenders. We can streamline all your hard money bridge loan transactions to assist you in building your real estate portfolio by accessing the best hard money loans possible.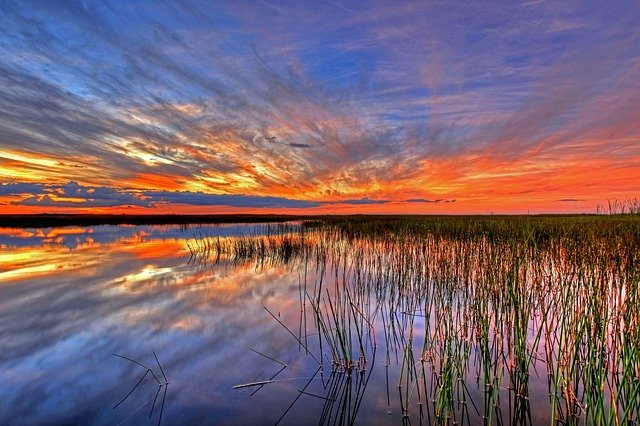 "Invest in Yourself. Your Career is the Engine of Your Wealth."
Paul Clitheroe
Florida a Thriving Place to Live
Florida is home to sunshine, Mickey Mouse and nearly 700 miles picturesque beaches. In this paradise, there's never a shortage of things to do. From snowbirds to surfers to artists to students to hard working families, the Sunshine State is full of friendly locals who move at their own pace and are more happy to welcome new neighbors. Florida's median home value is $233,300, which is slightly higher than the national average of $226,800. The cost of living varies from community to community. Out of 125 most populous metro areas in the U.S., 11 are located in Florida, and nine of them are among the 25 fastest growing by population due to migration, based on census data between 2013 and 2017.
Florida is a fast growing state in terms of population, and the residential constructions industry is working hard to keep up with the demand. In 2019, there were authorized construction permits for 154,302 residential units in the state of Florida, according to the U.S. Census Bureau, which is more than the entire Northeastern U.S. In 2019, it was reported that Florida's economy hit $1 trillion. Yes, that's correct. To give you an idea of how big that is … if Florida were its own nation, it would have the 17th largest economy in the entire world. That's great for the state, great for the people living there and great for those individuals considering moving to Florida.
Cities in Florida Include:
Alachua

Altamonte Springs

Anna Maria

Apalachicola

Apopka

Atlantic Beach

Auburndale

Aventura

Avon Park

Bal Harbour

Bartow

Bay Harbor Islands

Boca Raton

Bonita Springs

Boynton Beach

Bradenton

Brooksville

Cape Canaveral

Cape Coral

Casselberry

Celebration

Chipley

Cinco Bayou

Clearwater

Clermont

Clewiston

Cocoa

Cocoa Beach

Coconut Creek

Coral Gables

Coral Springs

Crystal River

Dania Beach

Davie

Daytona Beach

Deerfield Beach

DeFuniak Springs

DeLand

Delray Beach

Deltona

Destin

Dunedin

Eagle Lake
Edgewater

Edgewood

Eustis

Fort Lauderdale

Fort Meade

Fort Myers

Fort Myers Beach

Fort Pierce

Fort Walton Beach

Fruitland Park

Gainesville

Greenacres

Green Cove Springs

Gulf Breeze

Gulfport

Haines City

Hallandale Beach

Hawthorne

Hialeah

Hialeah Gardens

Highland Beach

Hollywood

Holly Hill

Holmes Beach

Homestead

Hypoluxo

Indialantic

Jacksonville

Juno Beach

Jupiter

Key Biscayne

Key West

Kissimmee

LaBelle

Lady Lake

Lake Alfred

Lakeland

Lake Mary

Lake Park

Lake Wales

Lake Worth

Lantana

Largo
Lauderdale By The Sea

Lauderhill

Leesburg

Lighthouse Point

Longboat Key

Longwood

Maitland

Marco Island

Margate

Melbourne

Melbourne Beach

Miami

Miami Beach

Milton

Minneola

Miramar

Mount Dora

Naples

Neptune Beach

New Port Richey

New Smyrna Beach

Niceville

North Miami

North Miami Beach

North Port

Oakland Park

Ocala

Ocean Ridge

Ocoee

Okeechobee

Oldsmar

Orange Park

Orlando

Ormond Beach

Oviedo

Palatka

Palm Bay

Palm Beach

Palm Beach Gardens

Palm Coast

Palmetto

Panama City

Panama City Beach
Pembroke Pines

Pensacola

Pinecrest

Pinellas Park

Plant City

Plantation

Pompano Beach

Ponce Inlet

Port Orange

Port St. Lucie

Punta Gorda

Rockledge

Royal Palm Beach

St. Augustine

St. Augustine Beach

St. Cloud

St. Pete Beach

St. Petersburg

Safety Harbor

Sanford

Sanibel

Sarasota

Satellite Beach

Seaside

Sebastian

Sewall's Point

Shalimar

Stuart

Surfside

Tallahassee

Tamarac

Tampa

Tarpon Springs

Tavares

Temple Terrace

Titusville

Treasure Island

Valparaiso

Venice

Vero Beach

Wellington

West Melbourne

West Palm Beach

Weston

Wilton Manors

Winter Garden

Winter Haven

Winter Park

Winter Springs
Hard Money Lenders in Florida
We at Optimus Capital are here to serve your investment borrowing needs. As investors ourselves, we know the unique needs that each real estate investor has. Through our years of experience we have encountered nearly every possible situation and outcome in our loans, therefore giving us the upper hand to find you the best rates and terms available for you.
Hard Money Lenders in Florida
Our Florida hard money loans provide real estate investors the capital they need for their project. In this competitive real estate market, not only do investors need to find good deals, but having funding to close on this deal quickly is just that important. A hard money loan is a form of short-term lending between 12-24 months. Hard money loans from us can be used to purchase or refinance a single family home or multi-units which is non-owner occupied. This means that the property is or will be acquired as an investment property. Apply for a Florida Hard Money loan here. 

 We pride ourselves in offering simple, fast and transparent hard money loans for your real estate investments needs in Florida. 
Bridge Loans Available
We are investors for investors , understanding the unique needs our clients need so you don't have to worry about being left in an uncertain situation at the moment of closing.   Choosing Optimus Capital to assist you with your funding needs gives you peace of mind and increases the chances that your hard money loan will be completed in a fast and efficient manner.