Optimus Capital has recently closed a loan for a borrower in Austin, Texas. The real estate investor was looking for a bridge loan in Austin. This is when he reached out to us. This real estate investor had experienced poor results in the past from other hard money lenders. We provided him with the best hard money loans for his transactions as well as an efficient closing process.
Optimus Capital is backed by institutional level investors which allow us to reduce the cost of our residential property  loans compared to other hard money lenders. We pass the savings on to you with lower interest rates and fees in order to maximize the benefits that we offer to you. In building a strong relationship with us, our hopes are that you come back to us for financing your complete rental portfolios and allow us to save you money on all of your current and future investment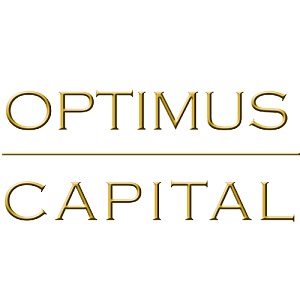 The benefits of using a firm like Optimus Capital means that the best bridge loan Austin will be presented to each of our borrowers. Our Founders, being real estate investors, understand that when an investment opportunity presents itself that capital is necessary and we want to empower you. Our hard money bridge loan gives you the flexibility with excellent terms, often lower than what's offered by many hard money lenders.
Optimus Capital is full-service and not like other hard money lenders. We can streamline all your hard money bridge loan transactions to assist you in building your real estate portfolio by accessing the best hard money loans possible.
Hard Money Loans Austin TX
We at Optimus Capital work tirelessly so that our borrowers receive the best hard money bridge loan possible. We are not like other hard money lenders. Having purchased hundreds of properties ourselves; we under the unique needs that each real estate investor has. We have encountered nearly every possible situation and outcome in our deals, therefore we hold a wealth of knowledge and experience to pass on to our real estate investor clients.
Neighborhoods in Austin Include: Central Austin
Bryker Woods

Caswell Heights

Downtown Austin

Eastwoods

Hancock

Heritage

Hyde Park

Judges' Hill

Lower Waller Creek

North University

Oakmont Heights

Old Enfield

Old Pecan Street

Old West Austin

Original Austin

Originial West University

Pemberton Heights

Ridgelea

Ridgetop

Rosedale

Shoal Crest

West Downtown
North Austin
Windsor Park

Windsor Hills

Canyon Creek

Great Hills / Arboretum

Northwest Hills

Copperfield

Steiner Ranch

Wells Branch
North Central Austin
Allandale

Balcones Woods

Barrington Oaks

Battle Bend Springs

Brentwood

Crestview

Estates of Brentwood

Hancock

Highland

North Nurnet

North Campus

North Lamar

North Loop

North Shoal Creek

Saint John

Wooten
East Austin
Central East Austin

East Cesar Chavez

East Congress

East End

French Place

Govalle

Gracy Woods

Holly

Mueller
West Austin
Far West

Tarrytown

West Congress

West End

West Line Historic District
South Austin
Barton Creek

Barton Hills

Bouldin Creek

Dawson

Galindo

South Congress

South Lamar – Spyglass Barton's Bluffs

South River City

Travis Heights

Zilker
Southeast Central / Riverside
East Riverside – Oltorf

Montopolis

Pleasant Valley
Southeast Austin
Dove Springs

Onion Creek

South Manchaca

Southeast Austin

Southpark Meadows
Southwest Austin
Cherry Creek

Circle C Ranch

Oak Hill

Far South Austin / Slaughter – Manchaca

Kincheonville

The Ridge at Lantana

Maple Run

Sendera

Shady Hollow

Sunset Valley

Tanglewood Forest

Travis County

Westgate

Woodstone Village
Hard Money Loans Austin TX
We are here to assist you as one of the top hard money lenders during this time. We are still closing on loans during COVID-19. Our team is working diligently daily to assist our borrowers. We look forward to closing your deals quickly and efficiently during this time.
Hard Money Loans
Our hard money loans in Austin TX provide real estate investors a bridge loan access to capital for a short period of time. Usually this period of time or "term" is between 12 to 24 months. A hard money bridge loan from us can be used to purchase or refinance a single family home which is non owner occupied. This means that the property is or will be acquired as an investment property. Learn more about our Investment Property Loans here.
We strive to be one of the top hard money lenders in our space. We have designed our company and programs with You in mind.
We are investors for investors, understanding the unique needs of our investor clients. Feel free to fill out the quick app below and tell us a little about yourself and your project that you would like to get funded so that we can match you to the loan product that fits your specific investing needs.