Optimus Capital has recently closed hard money loans in Ohio. 
Optimus Capital is backed by institutional level investors which allow us to reduce the cost of our residential property  loans compared to other hard money lenders. We pass the savings on to you with lower interest rates and fees in order to maximize the benefits that we offer to you. In building a strong relationship with us, our hopes are that you come back to us for financing your complete rental portfolios and allow us to save you money on all of your current and future investment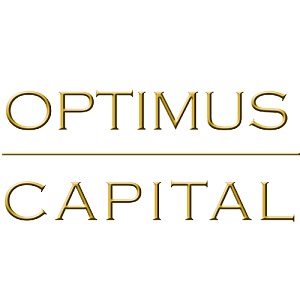 The benefits of using a firm like Optimus Capital means that the best hard money loans available will be presented to each of our borrowers. Our Founders, being real estate investors, understand that when an investment opportunity presents itself that capital is necessary and we want to empower you. Our hard money bridge loan gives you the flexibility with excellent terms, often lower than what's offered by many hard money lenders.
Optimus Capital is full-service and not like other hard money lenders. We can streamline all your hard money bridge loan transactions to assist you in building your real estate portfolio by accessing the best hard money loans possible.
Hard Money Loans Ohio
We at Optimus Capital work tirelessly so that our borrowers receive the best hard money bridge loan possible. We are not like other hard money lenders. Having purchased hundreds of properties ourselves; we under the unique needs that each real estate investor has. We have encountered nearly every possible situation and outcome in our deals, therefore we hold a wealth of knowledge and experience to pass on to our real estate investor clients.
"I Still Think Buying a Home is the Best Investment Any Individual Can Make."
John Paulson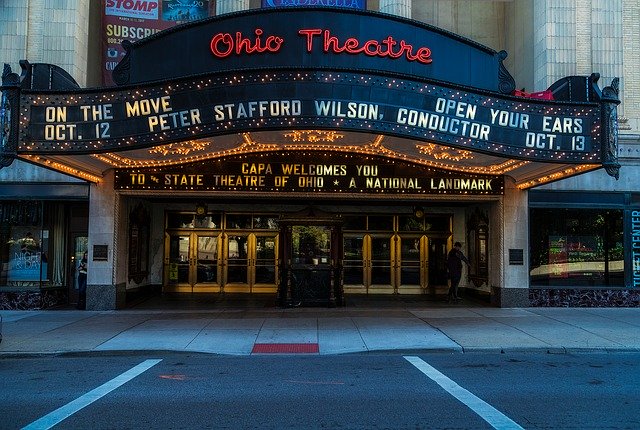 Optimus Capital hard money loans Ohio allow borrowers to purchase, finance, and acquire solid single family property deals which they intend to remodel the properties. Optimus Capital allows them to save money with lower interest rates and reduced fees. Optimus Capital hard money lenders allow for flexibility, lower rates and higher rates of return because of our institutional level investing and customer-centric investor mindset. The more money we can save you in finance charges, the more you have to invest.
Cities in Ohio Include:
Akron
Alliance
Amherst
Ashland
Ashabula
Athens
Aurora
Avon
Avon Lake
Barberton
Bay Village
Beachwood
Beavercreek
Bedford
Bedford Heights
Bellbrook
Bellefontaine
Bellevue
Belpre
Berea
Bexley
Blue Ash
Bowling Green
Brecksville
Broadview Heights
Brooklyn
Brook Park
Brookville
Brunswick
Bryan
Bucyrus
Cambridge
Campbell
Canal Fulton
Canal Winchester
Canfield
Canton
Celina
Centerville
Chardon
Cheviot
Chillicothe
Cincinnati
Circleville
Clayton
Cleveland
Cleveland Heights
Clyde
Columbiana
Columbus
Conneaut
Cortland
Coshocton
Cuyahoga Falls
Dayton
Deer Park
Defiance
Deleware
Delphos
Fostoria
Franklin
Fremont
Gahanna
Galion
Garfield Heights
Geneva
Germantown
Girard
Grandview Heights
Green
Greenville
Grove City
Groveport
Hamilton
Harrison
Heath
Highland Heights
Hilliard
Hillsboro
Hubbard
Huber Heights
Hudson
Dover
Dublin
East Cleveland
East Liverpool
Eastlake
Eaton
Elyria
Englewood
Euclid
Fairborn
Fairfield
Fairlawn
Fairview Park
Findlay
Forest Park
Huron
Independence
Ironton
Jackson Kent
Kenton
Kettering
Kirkland
Lakewood
Lancaster
Lebanon
Lima
Logan
London
Lorain
Louisville
Loveland
Lyndhurst
Macedonia
Madeira
Mansfield
Maple Heights
Marietta
Marion
Martins Ferry
Marysville
Mason
Massillon
Maumee
Mayfield Heights
Medina
Mentor
Mentor-on-the-Lake
Miamisburg
Middleburg Heights
Middletown
Milford
Monroe
Seven Hills
Shaker Heights
Sharonville
Sheffield Lake
Shelby
Sidney
Solon
South Euclid
Springboro
Springdale
Springfield
Steubenville
Stow
Streetsboro
Strongsville
Struthers
Sylvania
Tallmadge
The Village of Indian Hill
Tiffin
Tipp City
Toledo
Toronto
Trenton
Trotwood
Troy
Twinsburg
Uhrichsville
Union
University Heights
Upper Arlington
Upper Sandusky
Urbana
Van Wert
Vandalia
Vermilion
Wadsworth
Wapakoneta
Warren
Warrensville Heights
Montgomery
Moraine
Mount Healthy
Mount Vernon
Munroe Falls
Napoleon
Nelsonville
New Albany
New Carlisle
New Franklin
New Philadelphia
Newark
Niles
North Canton
North College Hill
North Olmsted
North Ridgeville
North Royalton
Northwood
Norton
Norwalk
Norwood
Oakwood
Oberlin
Olmsted Falls
Ontario
Oregon
Orrville
Oxford
Painesville
Parma
Parma Heights
Pataskala
Pepper Pike
Perrysburg
Pickerington
Piqua
Port Clinton
Portsmouth
Powell
Ravenna
Reading
Reynoldsburg
Richmond Heights
Rittman
Riverside
Rocky River
Rossford
Saint Clairsville
Saint Marys
Salem
Sandusky
Washington Court House
Waterville
Wauseon
Wellston
West Carrollton
Westerville
Westlake
Whitehall
Wickliffe
Willard
Willoughby Hills
Willowick
Wilmington
Wooster
Worthington
Wyoming
Zenia
Youngstown
Zanesville
Our Nationwide Program
Optimus Capital, the hard money lenders have extremely competitive rates and low-cost fees. Fill out the pre-app  and let us know a little about yourself. We can set up a call to discuss any loan scenario and that way we can be informed and prepared for our conversation. We at Optimus Capital are available by phone, email or text. We are looking forward to a mutually beneficial long-term relationship with you and your team.
We are investors for investors, understanding the unique needs of our investor clients. Feel free to fill out the quick app below and tell us a little about yourself and your project that you would like to get funded so that we can match you to the loan product that fits your specific investing needs.
We can also provide "as-cash" approval letters for your offers with hard money loans in Ohio. Optimus Capital offering the best hard money loans.